Late May Fishing Report - Knot Nancy Fishing Charters
Capt. Dave Kostyo
May 25, 2017
Miami - Saltwater Fishing Report

Since my last report I have been quite busy with various trips both offshore, tarpon, and combination trips.
The offshore action has been producing mahi, amberjack, almaco jacks, and grouper. Thus far this May, the blackfin tuna have been avoiding me.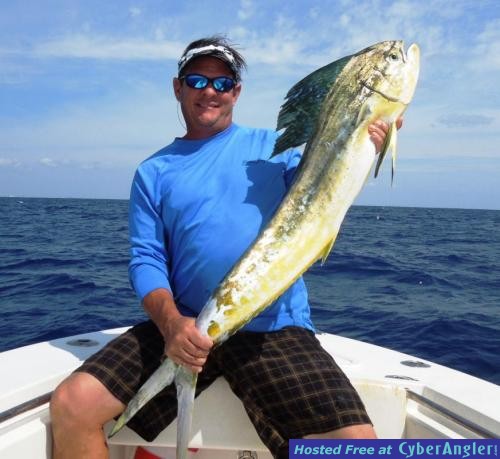 The tarpon action inshore has ranged from decent to very tough. This has been one unusual season thus far. The action we have been getting has been with fish in the 100 to 100+ pound range.
I have several trips coming up over the Memorial Day weekend and into the first of June. Our windy rainy weather has finally settled down and I expect the fish to be hungry and aggressive.
Captain Dave Kostyo
305-965-9454
nkostyo@bellsouth.net
More Fishing Reports: