Latest Action
Capt. Bouncer Smith
April 19, 2017
Miami - Saltwater Fishing Report

Fishing has been great. It started a couple of weeks ago with evening tarpon trips averaging 4 or 5 big tarpon and some smaller action as well. Both shrimp and crabs have worked well. Big numbers of tarpon are now in the area.
In the blue water we have had good action with sailfish. We caught a white marlin this week and had another one on. Mahi from 2 to 20 pounds have made daily appearances. Kingfish have been fairly active on kite baits and ballyhoo fished near the bottom. The sailfish, mahi, tuna, kingfish and bonitos have kept us on our toes with great action fishing kites with pilchards, goggle eyes, herring and mullet.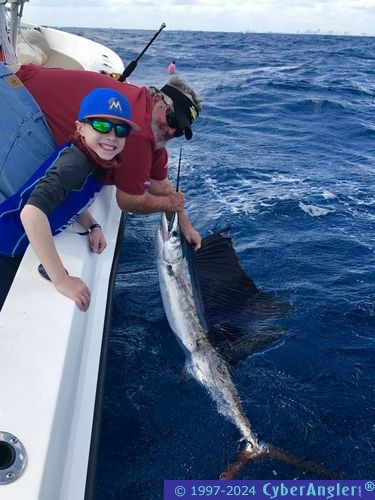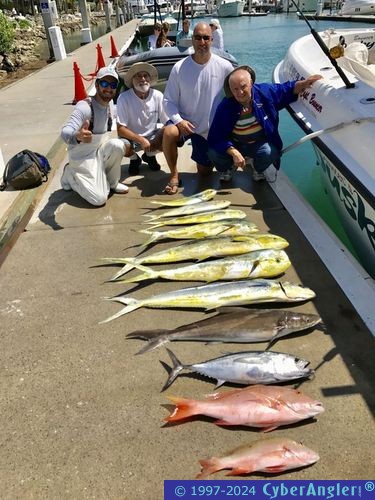 If all this were not enough, then how about good mutton snapper action using ballyhoo on the bottom. We caught a nice gag grouper this week as well as a cobia on those bottom cruising ballyhoo as well.
There are still some yellowfin tuna being hooked as well as a few white marlin. A couple whale sharks have been seen and cobia have come off the whale sharks, kite baits and bottom baits.
Look for this good fishing to be the normal till late May or early June. If work gets in your way, get out for great sailfish, tuna and kingfish from 5 to 9 PM, or stay near shore and enjoy the tarpon.
Capt. Bouncer Smith
305-439-2475
www.captbouncer.com

More Fishing Reports: