Cool Mornings Hot Fishing
Capt. Joe Porcelli
July 6, 2018
Mosquito Lagoon - Saltwater Fishing Report

Fishing in the Mosquito Lagoon has been really good. Some are not catching as many as others but lack of knowledge is the main reason.


Pigfish is the bait of choice for numbers of trout. We have been catching some gator size trout as well on the pigs and jerk baits. Start in the a.m. with a top water plug then levitate to the other baits as the day warms up.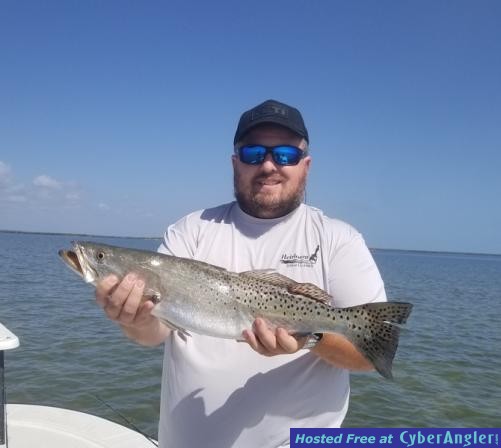 Tarpon, snook, jacks, trout, ladyfish, goliath grouper and mangrove snapper are some of the fish to be had in the river. Well, these are some of the species we caught last week.


Black drum are abundant as well and a small blue crab or shrimp will do the job. You may have to join a crowd of boats to fish some of the schools available in the lagoon. You will see tarpon rolling all through the North Indian River by Oak Hill and Edgewater. Toss a pinfish, blue crab or other live bait at them and hang on. Try to get out early so the weather doesn't affect your day.
Remember ! Think Like a fish to catch fish!
Or just call me.. 3863145656

Target Species:

Redfish, Trout, Tarpon, Snook
More Fishing Reports: