Mosquito Lagoon Sight Fishing Charters
Capt. Drew Cavanaugh
August 19, 2013
Mosquito Lagoon - Saltwater Fishing Report

August 19th, 2013 Orlando Saltwater Light Tackle Fishing Guide Report
Summer time is in full swing here in east central Florida and so is the near shore and inshore light tackle saltwater fishing. Fishing the Mosquito Lagoon, Indian River and Ponce Inlet areas here in New Smyrna Beach, Oak Hill and Daytona Beach is outstanding. Water clarity is at fair conditions for sight fishing. Great catches of nice redfish, black drum and spotted seatrout are on the board. Along with some great reports for the near coastal waters of our central Florida Atlantic beaches for sharks, tarpon, triple tail and kings out of Port Canaveral.


The inshore waters here on the Mosquito Lagoon and Indian River are producing great flats fishing opportunities on the back country waters of both the wildlife refuge and the national park. We have had some steady weather patterns and water clarity has remained fairly stable here the past few weeks.
Main targeted species we are getting are red drum and spotted seatrout along with a few black drum scattered about the flats. The reds are out aggressively feeding at first light and throughout the morning hours. Even during midday the bite can be on. Finding grass flats with activity and bait fish moving about is a key to success. Birds feeding or life in general is a good sign to start with.


Areas of interest will be backcountry grass flats that lead to ledges and drop offs which allow the sport fish to enter and leave with a sense of safety and an easiness of them acquiring their food source. Also a sense of serenity and privacy is the key to a good day of fishing. Low key areas can hold very quality fish. Sometimes you go by waters that you may think are not good but are indeed very good. Some of their main foods they are consuming in their diets this time of year are crabs, shrimp, pin fish and mullet.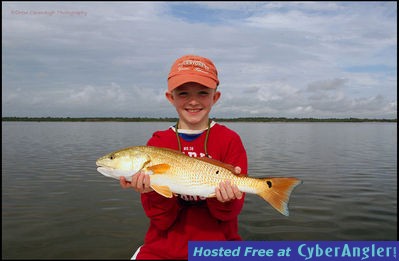 Very nice spotted seatrout are moving also all throughout these waters in search of an easy meal as well. Watching sand holes or massive expanses of grassy areas that also lead to deeper ledges will be your best bet. Be sure to use extreme stealth on these apex predators for they will see you many times before you spot them. Also please be sure to handle the trout and all fish this time of year with the ultimate of care. You want to be sure that upon their release that they have a high survival rate. So try to avoid removing them from the water and always keep them horizontal.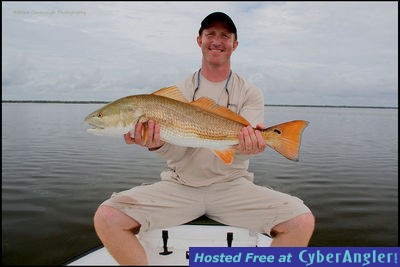 Both redfish and sea trout during those golden few hours of sunrise and early morning can be landed on the DOA Shallow Runner Baitbuster or the DOA Airhead. Either casting these across the pot holes or use them as a tool to sight fish moving targets will work as well. If the fish are "tipping" up be sure to have your cast be precise, accurate and apply a "soft" presentation. Any sudden splashes of the lures or loud landings too close to any fish, especially fish in 18 inches of water, will cause them to spook and run. Cast past them slightly and then bring the lure across the path they are on. Lead them well enough to make that perfect cast.


As the morning grows and the sun begins to climb higher in the sky be sure to apply things to your sight fishing agenda such as keeping an eye on your shadows, keep the sun at your back and in their eyes and watch your sudden movements. The wind at your back yes helps with the cast but boat position is the key to the right cast. So at times poling into the wind gives you better control of how and where you are. Easy is not always the best way.
For those of you fly fishing practice your back casts to be lower with more of a horizontal approach rather than the typical high and vertical back cast, this will in return be less noticeable to your targets with a smaller chance of making a shadow. Think of this as flying below the radar. This time of year you cannot go wrong with a crab or shrimp patterned fly.
A few of the other light tackle lures we are using are the DOA CAL rigged weed less or a DOA Shrimp for the targeted tailing and feeding redfish in the grass. As with other lures just watch the presentation, work on accuracy and soft landings. A good way is to just practice at casting to fish you intend to sight fish. Also try a small weighted weed-less hook rig on the DOA Airhead, this will give it the sink it needs for tailing redfish.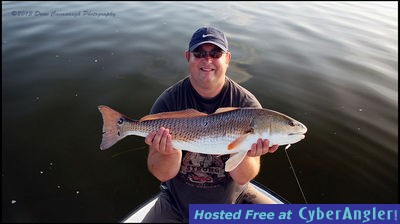 I have been hearing great reports along our near coastal beaches both out of Port Canaveral and Ponce Inlet. Most of the fish are within a few miles of shore, so if you intend to go out there just watch your weather for the day and file with someone a float plan. Nice tarpon, shark and triple tail are being caught along the occasional snook, cobia and king fish.
On a side note I would again like to stress the utmost importance of giving your fellow anglers a wide berth on the water. If you should arrive to a spot you want to fish hours later than others that are already there, please just move on to fish somewhere else. There are those who work very hard(not just guides but individual anglers as well) and show massive effort to get to areas first, just to have some anglers who feel like showing up to the party late. They will just come in on you with no pride or etiquette at all.
It seems that there are more and more bad apples showing up in the barrels in today's age on the waters. I truly believe in an old saying, the early bird gets the worm. There are thousands of acres of water out here, so just move to another spot. I find that a successful day, any day and almost anywhere you can apply these efforts, starts with five things before you even hit the water: An alarm clock, flash light, GPS, discipline and hard work.
Think of this as you taking your family to the movies for an afternoon show. You are heading to a popular show and others are most likely wanting to attend as well. You show up to the movies a little late, maybe by choice or by accident, as it is already in play and the tickets are all sold out. You just don't go into the theatre and sit on top of someone else do you? No, that would be rude and unacceptable. You wait for the next show, go home, find something else to do or go to another theater. It is basic common sense being applied in a real world situation. I know I am not alone on this philosophy.
Everyone please be safe out there and have a great summer of fishing.

Captain Drew Cavanaugh
Target Species:

Mosquito Lagoon Redfish
More Fishing Reports: