Changing Seasons Offers Inshore Fishing Options
Capt. Todd Geroy
November 22, 2016
Naples - Saltwater Fishing Report

The weather has been glorious here for the last several weeks with cool mornings and warm afternoons with plenty of sunshine. I has brought the anglers out and we have been fishing every day now. Fishing action has been mostly good to excellent while targeting a variety of different fish as water temperatures have started to cool down.
I have spent many trips hitting a few snook hot spots that lately have produced as many as 40 snook being caught by my anglers in a half day. Live sardines have been well accepted by the snook that have been ranging to 30 inches. Great action on light tackle!
Redfish continue to be scattered in the area with some nice fish being caught when we find them. the average size of the reds is around 25 inches. We have produced reds on both live baits and jigs recently.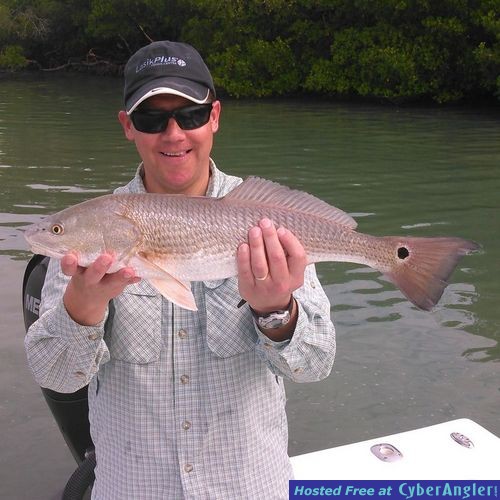 Trout have now moved into some of the back bays and are being caught in decent numbers both on shallow patchy grass areas and in some of the channels adjacent to shallow flats. Jigs, shrimp and live sardines are all effective. Pompano and bluefish have been mixed in the same spots.
Just off the beaches in the near shore gulf, we have encountered some hefty spanish mackerel along with a few king fish congregating near heavy concentrations of bait fish.
Naples Fishing Forecast:

We can expect more great fishing in the weeks to com as the cooler weather fishing pattern settles in. Let's got out on the water and enjoy it!
Target Species:

snook, redfish, sea trout, pompano, king fish
More Fishing Reports: