Mid-Summer Backwater Success is All About Timing
Capt. Todd Geroy
July 31, 2017
Naples - Saltwater Fishing Report

These are the dog days of summer here in south Florida. This summer has seemed extra warm with heavy rain showers almost daily that only seem to make it feel more steamy. Water temperatures are hovering near 90 degrees along the beaches and even warmer in the backwaters. Fishing success is a matter of timing the right tides with time of day as most of the fish are only feeding in a short window.
There has been a recent abundance of bait fish along area beaches and passes. At first light and sunset, there have been plenty of snook active as they gorge themselves on the clouds of small herring, pilchards and sardines. It has been important to target the snook with small baits to "match the hatch" as they seem to ignore larger presentations. Most of the snook action has been over by mid-morning as the waters heat up and they hunker down deep to keep cool. Sunset and early evening can also bring success. There are multitudes of small snook in the 18-23 inch range with a few running to 31 inches.
The tarpon run has tapered off, although there are some resident fish working off the beaches and passes among the same bait schools mentioned before. It is critical to be on them right at daybreak to take advantage of their short feeding window. Live baits such as pinfish, thread herring, crabs and mullet get attention as well as plastic swim baits, plugs and flies.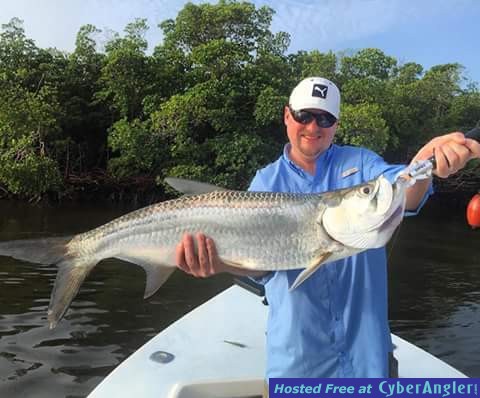 Redfishing has heated up in recent weeks. We are finding upper and over slot reds along flooded shorelines at higher tide phases. Success has come with live and cut baits presented tight to the mangrove edges. Low water drops them along shallow edges of the channels. Most of the fish have been running from 26 to 35 inches.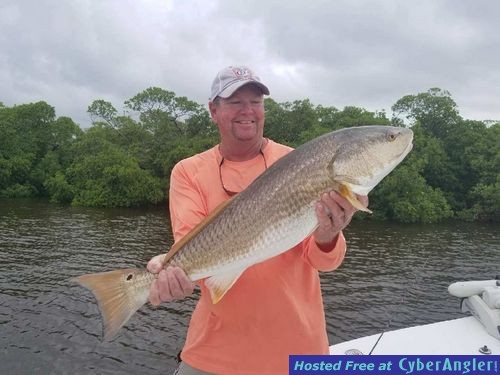 Naples Fishing Forecast:

The action will likely continue the same for the next few weeks. Plan to get on the water early and in by mid-day to beat the heat and find the best activity.
Target Species:

Snook, redfish, tarpon
More Fishing Reports: