November Variety in Naples Backwaters
Capt. Todd Geroy
November 13, 2015
Naples - Saltwater Fishing Report

Well, nobody has ever accused me of not telling it like it is and I would be exaggerating if I said every trip recently has been easy. Usually, by this time of year we are enjoying a cool down of sorts in south Florida which drives plenty of different fish into the back bays making fishing easy. This year, we have been experiencing record warm temperatures which feel more like August than November. A slight cool down in mid-October sparked up the action but now the fish seem to have scattered and anglers have to hunt a little harder for results. That being said, forcasters are promising more seasonal weather coming up and I predict that if the water temps drop a little next week that things will break loose.
While some trips have been a bit of a struggle, others have been quite productive for a variety of fish. Plenty of small snook continue to keep rods bent with a hand full of large fish being hooked last week. Live pilchards are getting the bites especially on the higher stage of the outgoing tide.
Redfish are scattered about, with keeper size fish being caught on most every trip. We have also been hooking some larger over slot fish frequently, enjoying the fight and then releasing them. Again live baits have been used to tempt the redfish. Incoming tide has brought the most action.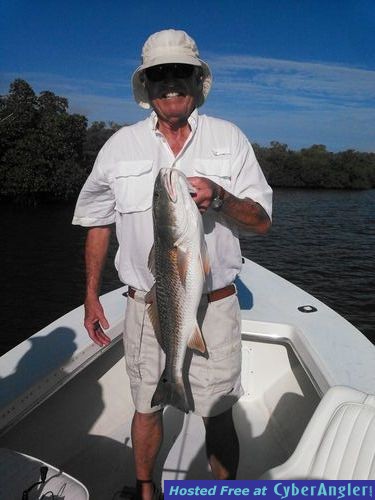 I have enjoyed the arrival of bluefish during the last week. They are working many of the channels and feeding aggressively on both tides. They react well to just about any offering such as jigs, plugs, flies and any live bait. Not considered good table fare in our region, they are loads of fun to catch and very hard fighters.
Pompano have been reliable targets. I have been catching plenty just outside the passes using jigs. Drifting and casting across current or anchoring and fishing the channel edges have both been productive to catch these tasty scrappers.
Tarpon are working massive bait schools along the beaches and passes, especially at first light. While I have not had any anglers wanting to target them, I am seeing them pounding the bait most everyday. Hooking up is just a matter of commitment.
My schedule is filling up for the upcoming months and I am looking forward to some great days on the water!
Target Species:

snook, redfish, bluefish, pompano
More Fishing Reports: