Lake Jackson Bass Fishing
Capt. Tim Fey
December 5, 2010
Orlando - Freshwater Fishing Report

Bass fishing has been holding steady here in Central Florida. Most of our trips have been on Lake Jackson as of late for one good reason. The bass fishing has been off the hook. Even with higher winds the bass have still been playing great for us. Live wild shiners pitched to the edges of the lily pads have been not only producing good numbers of bass, but some good size as well.
This tactic has been producing 30 to 40 bass in a four hour trip. Artificial baits have also been hammering some good bass. Spinner baits have been catching some very good quality bass as well as swim baits. Big bass on swim bait was just shy of six pounds and spinner baits have been popping bass up to five pounds. This cooler weather has really had the bass actively feeding at a steady pace pretty much all day long.
Key factors have been to stay close to lily pads and work the healthier hydrilla. Bass have been holding tight to these areas and aggressively smacking the live and artificial baits. More cooler weather to come, and things are shaping up very nicely for a great bass fishing season.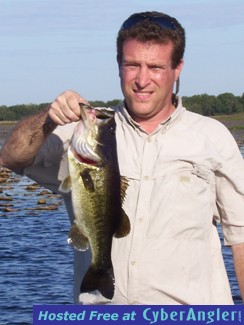 Target Species:

largemouth bass
More Fishing Reports: