Saltwater Fishing Near Orlando
Capt. Chris Myers
August 7, 2016
Orlando - Saltwater Fishing Report

This fishing report covers the closest inshore saltwater fishing to Orlando and Disney. There is no toxic blue/green algae bloom in this area. It is far to the south of Mosquito Lagoon and is not affecting our fishing!
The excellent sight fishing for tailing redfish has continued in the Mosquito Lagoon. Redfish ranging from 4 pounds to over 40 pounds have been showing us their tails when the winds have been calm. This allows anglers to see exactly where the fish are and know they are casting to a fish that is eating at that exact moment. Casting is key as these fish are focused down looking for a shrimp, crab, or other food and will not see things that are more than a few inches away from them. When fishing for tailing redfish, it simply boils down to, "the better you cast, the more you will catch."

For those using spinning tackle. a small lure like the DOA shrimp or the 3 inch DOA shad tail on a light jighead will work every time. For the fly fishing anglers, I have been using a rattle bendback fly or a redfish worm fly. 5 and 7wt rods will work for the average fish and an 8 or 9wt if you are targeting the big boys.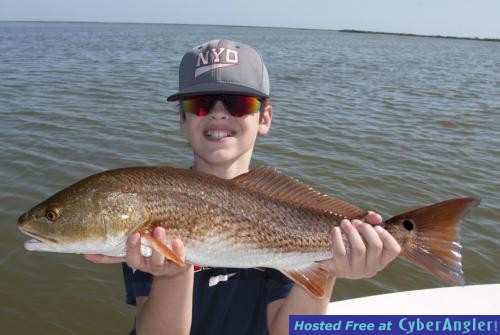 Big seatrout have been on the same flats as the redfish. Occasionally, they can be seen tailing in the shallow grass as well. They will eat the same lures and flies that the redfish do or you can blind cast for them using a larger lure like a 5.5 inch CAL or Baitbuster.
Snook can be found along some of the shorelines. Look for thick schools of baitfish like small mullet or glass minnows. use a leader of at least 30 pounds and a 3" CAL shad tail on a jighead. Trout and ladyfish will also be in the same areas along with a few reds.
Black drum in the 5 to 15 pound range have been showing up some days as well. They are caught most consistently using pieces of shrimp, crab, or clam. Get the bait on the bottom in front of the school and do not move it.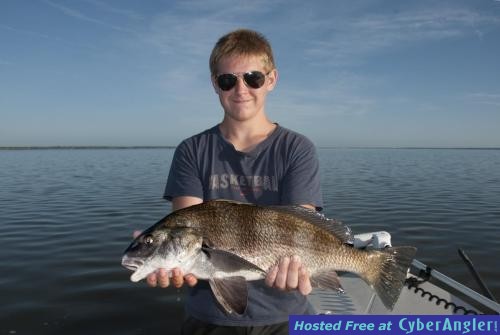 Orlando Fishing Forecast:

Tailing redfish action will continue to be very good. We are still waiting for the tarpon to make a significant appearance inshore. Septemebr may prove to be a better month
Target Species:

Redfish, seatrout, black drum, tarpon
More Fishing Reports: