It's Kite Flying Time in Panama City, FL
Capt. Todd Jones
September 23, 2014
Panama City - Saltwater Fishing Report

Every time the weatherman says it is going to blow hard out of the North I get exited! This means calm seas on the beach with lots of bait and Big Fish eating them. It's also time to get the kite out. Both Capt. Justin Leake and I sent the kites flying today.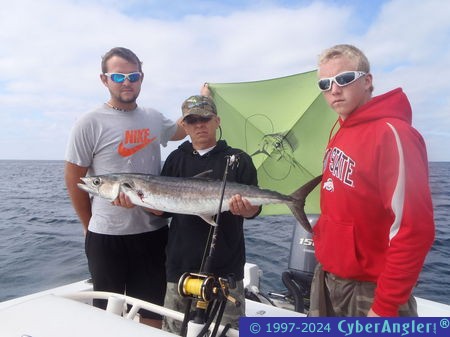 It was non stop action the entire time. I normally run two baits on a kite … but today we could only get one out at a time because the Kings were so thick.


Capt. Justin had about the same results on his trip with a Big Blackfin Tuna as a bonus fish.
If you would like to try some of this fast paced high impact fishing give us a call.
Good luck on the water and in the woods.
Capt. Todd Jones

Target Species:

FISH
More Fishing Reports: