More Spring Break Fishing in Panama City, Florida
Capt. Todd Jones
March 13, 2015
Panama City - Saltwater Fishing Report

We had another great trip out in the Gulf. My crew wanted to catch a mess fish for a Hook and Cook at J Michael's … so that's what I took them to do. We caught fish non stop for about 3 hours, White Snapper, Banded Rudderfish, Amberjack, and Vermilion Snapper almost every drop.We even had a big Bull Shark on for a few minutes.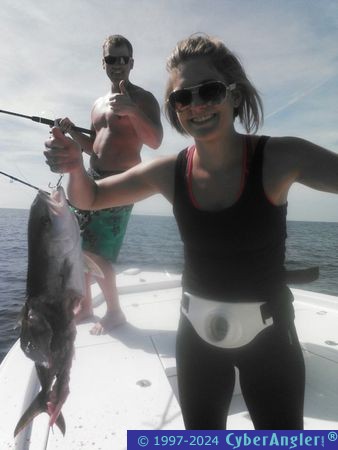 They had so much fun they had to do it the next day with Capt. Justin Leake. They ended up with another fine box of fish on day two as well. The fishing is getting better by the day…so get down here and catch some.
Capt. Todd Jones
Panama City Fishing Forecast:

Sheepshead, Spanish, and Cobia any day.
Target Species:

FISH
More Fishing Reports: