Trout & Redfish Heat up the morning in Panama City!
Capt. Mike Pankey
July 29, 2011
Panama City - Saltwater Fishing Report

What a great morning for Inshore fishing! It was hot,steamy, and the BITE was on!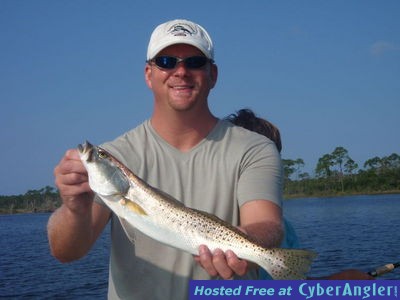 We had a tank full of perfect baits, and two anglers ready to try their hand at live bait fishing in our waters. The fish were peculiar today however, and they turned away from the usually preferred pig fish. Today...they wanted the menhaden! Fortunately, there was an abundance of them, and it was just what we needed to bring in these trophy fish....
It was an early morning with a slow start, but the reward was definitely worth it! I am open for fall and would love to book your trip today!.....SO...ARE YOU READY?
More Fishing Reports: