The trout bite is on!
Capt. John McDow
April 22, 2012
Port St. Joe - Saltwater Fishing Report

This week we had some awesome trips. The weather was nice all week and the trout bite was insane. The southern flats around Trey's hideaway and the firetower channel has been producing lots of trout and big ones.
On a 4 hour kayak trip on Friday afternoon we landed 30 trout and had 3 trout over the 20" mark!
In addition to the trout bite we landed a few redfish, some flounder, a few spanish, some stripers, a big jack, and a lot of sharks.
I'm also happy to report seeing the first tarpon of the season. There were big tarpon rolling under the Highland View bridge on Thur. and I saw tarpon hitting bait fish in the fire tower channel on Friday. Other anglers reported landing a tarpon from the Mexico Beach Pier on Thur. and a few King Mackerel are being caught at the bouy line around the mouth of the bay.
Trips are booking fast now. For the next 3 weeks I only have trips available on May 5,6, and 12th. Call 732-278-2672 to book your trip.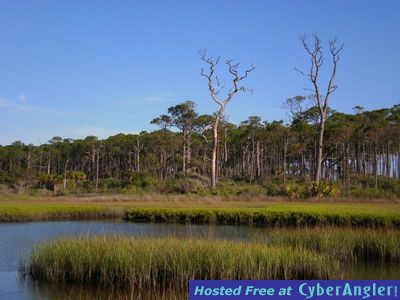 Port St. Joe Fishing Forecast:

big trout, spanish, sharks, tarpon.
More Fishing Reports: