Decent action in Sarasota despite some red tide.
Capt. Jim Klopfer
September 25, 2016
Sarasota - Saltwater Fishing Report

Fishing was good this week both on the deep flats for speckled trout, Spanish mackerel, jack crevelle, gag grouper, mangrove snapper, and ladyfish. The Radio Tower was hot early in the week but we have some red tide in the area and that seemed to push the fish away from the passes towards the end of the week, with Stephen's Point and Buttonwood being more productive spots. Keeping bait alive can be an issue with the red tide. Snook were landed by anglers casting Rapala X-Raps near shorelines in Robert's Bay as well.


I fished with Candice Reidel from Bradenton early in the week, buttoning up a couple of projects for magazines and websites. Snook hit Rapalas early in Robert's Bay then I caught bait and we crushed them at the Radio Tower. Fish were boiling behind the boat and every cast produced a bite from a jack, snapper, grouper, trout, mackerel, or ladyfish. We quit using bait and had fun casting the Rapala into the chum; it was just as productive.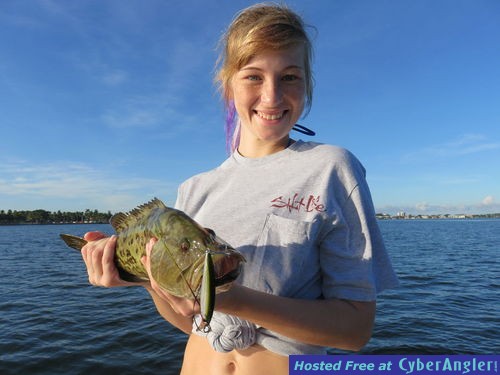 I finished up the week with buddies from Cincinnati, Scott Stuckwisch and John Lobenberg. I caught bait near the Siesta Bridge and we caught some fish near Bird Key, but the bait was acting funny so I suspected that red tide was in the area. I ran up north a bit to Country Club Shores and the action was better, with the fellas catching trout to 19", Spanish mackerel, ladyfish, jacks, snapper, and grouper.

More Fishing Reports: