Good Spanish mackerel bite in Sarasota Bay
Capt. Jim Klopfer
September 17, 2016
Sarasota - Saltwater Fishing Report

Fishing was steady once again on the deep grass flats in Sarasota Bay. The Middlegrounds, Radio Tower, and Bird Key flats produced speckled trout to 18", Spanish mackerel to 3 pounds, bluefish, mangrove snapper, jack crevelle, gag grouper, ladyfish, and more for anglers free lining live bait. We also hit a couple of snook spots, losing everal and landing jacks and a small redfish. Unseasonable warm weather and no rain resulted in water temperatures climbing back up a bit, but the water has cleared up nicely after all the rain.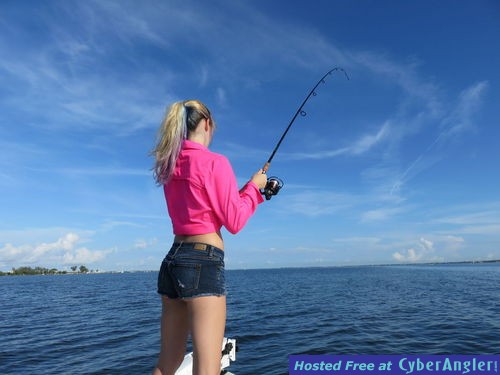 Jim McCullough from PA and a friend went out with me early in the week. We started off casting jigs, but quickly switched to live bait. Action was fast early at the middlegrounds, with the boys landing mackerel, trout, jacks, snapper, bluefish, and more. The bite slowed a bit but still remained steady for the rest of the trip.


Candice Riedel from Bradenton went out with me on Thursday morning. This trip was about getting some nice pictures for some upcoming magazine and internet projects. In between "working", we did land some trout, mackerel, jacks, snapper, and ladyfish at the Radio Tower flat. We moved in behind Robert's Bay looking for a snook, hooked a couple, and landed some jacks and a small redfish.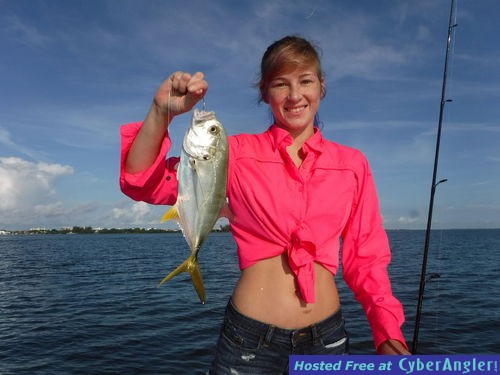 I finished up my week on Saturday with Jakub Mirecki from Chicago and his father-in-law Chris. We left CB's Saltwater Outfitters in the morning and headed north. Bait was thick near Edwards Island, and I loaded up quickly on threadies. Action was steady with a bunch of Spanish mackerel hitting at the Bird Key flats. Speckled trout, gag grouper, mangrove snapper, and ladyfish were also caught
More Fishing Reports: