Great Day of Fishing
Capt. Patrick Price
May 15, 2018
Stuart - Saltwater Fishing Report

Offshore
I had a fun day today with repeat clients. We bought bait from Bryan at Stuart Live Bait this morning and headed offshore to troll. Hoping for some early mahi action but we only had 1 bite and from a rather hungry fish. Had a bull come in on the chain, then eat the right flat, then left flat and then try to eat the big bait on the left short. Fish was long and skinny, definitely on the move. But he's not getting any bigger.
Decided to hit the bottom and at our first spot we kinda got destroyed right off the batt by some large bottom dwellers. Made a few more drifts pulled a hook or two, caught a Grouper, caught some big bluefish and caught some rudderfish.
Next spot we caught a black a Gag and a red grouper and had 4-5 more bites.
Got sharked 3 times today, caught us a sand bar!
We bounced around and caught some sea bass, 21 Genuine red snapper, some lanes, verms, 2 hybrid snapper, a porgy, some quality sea bass, and a Almaco jack.
Good day when it was all said and done with.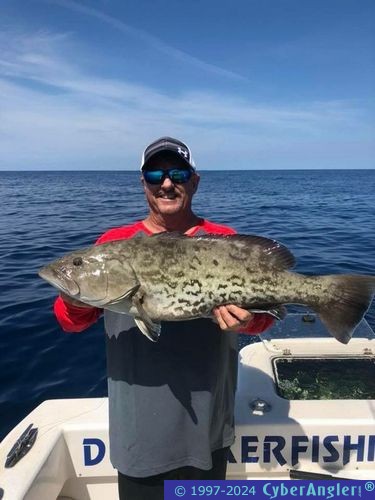 Inshore
Marshal fished a 4 hr. trip today and reported catching 15 snook and a dozen tripletails. Everyone's having fish tacos!
Till next report tight lines,
Capt. Patrick Price
www.daymakerfishing.com
(772) 405-0091

More Fishing Reports: