Sailfish Tournament Season
Capt. Patrick Price
December 9, 2014
Stuart - Saltwater Fishing Report

December 2:
Today was the first day of the 2014 Fish Heads Sailfish Invitational. Fishing aboard the OUTLAW with Capt. Ian we had a great day. We released 4 sails including a late Double-header to catapult us into the lead for the day.
We won the daily award and are in 1st place with one day to go.
December 3:
Today was the 2nd day of the 2014 Fish Heads Sailfish Invitational. Capt. Ian put us on the sailfish again today catching the boat 3 fish including a late double again at 2:30 that put us back in first place for good for the tournament. It was an epic finish to a great couple of days. The fishing for sails on a whole was pretty slow but I expect it to get better with the upcoming cold front. Dolphin fishing was plenty good. They were a nuisance.
December 5:
Today was the first day of the Pirates Cove Sailfish Classic and we went 5-6 on sailfish today. The top boat in the tournament released 8 sailfish today and was fishing a couple miles away from us. We are in 2nd place going into tomorrow but need a couple of big days.
Dolphin fishing was excellent again today releasing a pile of fish and keeping enough for dinner. A lot of bait is starting to show up. Fishing should continue to improve with each passing cold front.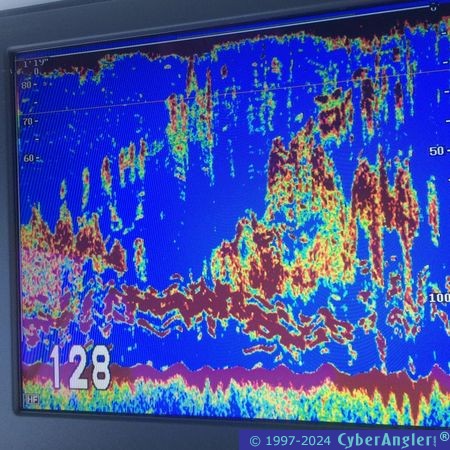 December 6:
Well today was a tough day for us and the 1st place boat from yesterday. We both started fishing where we fished the day before and we won the previous tournament. However some boats ran 40 miles to the north and found some fish and by the time we both got there the bite was over and the damage was done. 1 boat released 11 sailfish today and the next boat was 7 and on down. The 1st place boat from yesterday released 2 sailfish and we released a single sail.
Top boat for the tournament now has 14 releases and 2nd place is 9. We have 6 fish and need a big day tomorrow...
December 7:
Today we made the trek up the road before lines in and had a decent day of fishing but unfortunately it just wasn't enough. We raised 10 sails today had 8 bites and caught 6. The top boat for the day released 8 then two boats with 7 then us.
We ended up in 5th place on time overall.
Looks like the weather is going to bite us for our bottom fishing charter tomorrow. Hope to get out again by Wednesday and Thursday.
Next tournament is the Stuart Sailfish Club Light Tackle Tournament starting on Friday December 12th.
December 8:
Weather forced us to cancel our bottom fishing charter today with our regulars from Nettles Island. High winds and high seas with a passing cold front forced our hand today. Hoping to get out by Wednesday.
Capt. Patrick Price
www.daymakerfishing.com
(772) 405-0091

More Fishing Reports: