2015 Fall Fishing Report
Capt. Rick Gross
October 21, 2015
Tampa Bay - Saltwater Fishing Report

It's my favorite time of year to be on the water. There is not as much boat traffic and the fish are feeding. Water temperatures are getting in tho the mid 70's which is the magic number. October and November are transition months. Fish are migrating from sumer to wintertime haunts. Because of the energy they spend moving from one location to another, and with the winter coming on, they have to feed.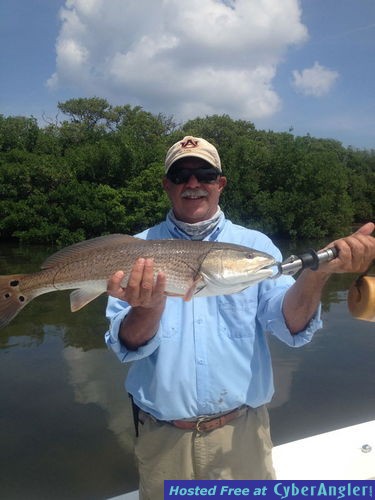 Snook and reds are moving to the back country, the river mouths, and the back bays.
Pelagics are moving down the beaches. Spanish mackerel, king mackerel, cobia, ladyfish, and jack crevalle are all on the move from north to south. Some days all you have to do is look for birds feeding on the bait pods. This is also a great time of year to throw artificials, and if you like top-water, this is the time to do it. There is nothing like a big snook hitting a bait on top.
Thank You & Good Fishing!
Capt. Rick Gross
941-730-5148
fishybusinessllc.com
facebook/captrickgross

More Fishing Reports: