Late Summertime
Capt. Rick Gross
August 21, 2015
Tampa Bay - Saltwater Fishing Report

Summer might be winding down but the fishing is picking up.
Mangrove Snapper have been great all summer and the fish are getting bigger!
Structure is key in this fishery from wrecks and reefs to bridges and docks. Just about every piece has snapper on it this time of year. Small pilchards and pinfish are the go to baits.
Redfish are doing there late summer thing.
Several schools are working the area flats and oyster bars around lower Tampa Bay. I like to use rattling corks as well as popping corks with pilchards for bait. The weight of the cork help to through the small baits this time of year. And the pop and rattle get the attention of the Reds
. Catch and keep Snook season starts Sept 1st.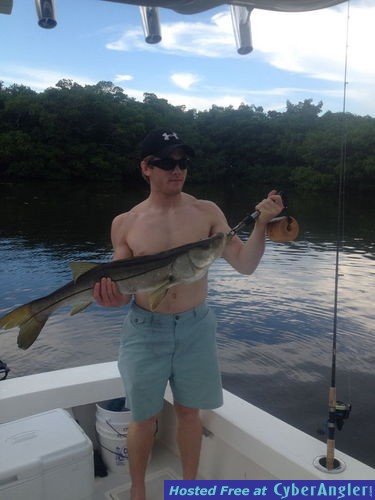 This fishery has really improved since the freeze of 2010. Late summer is a great time to be on the water not as much boat traffic and the fish are biting!
Thank You & Good Fishing!
Capt. Rick Gross
941-730-5148
fishybusinessllc.com
More Fishing Reports: