The Time Is Now For Tampa Bay Fishing!
Capt. TJ Stewart
November 2, 2017
Tampa Bay - Saltwater Fishing Report

If it bites, you can catch it this time of year in Tampa Bay. Fall makes for some great fishing for a couple of different reasons. One of the biggest reasons fall is such a great time to fish is that bait is aplenty and easy to catch. Another reason we catch great fish in the fall is that the fish are move around a lot, and with the cooler water temperature, they usually bite easily. Lastly, there is usually less activity on the water this time of year so it makes it easier to pick a good fishing spot.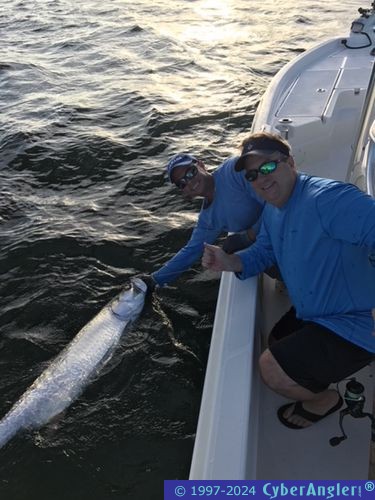 I am currently booking for next year. If you missed that trip this year and didn't get to catch your trophy fish, start making plans for next year. Please visit www.castawaychartersin.com and book your trip today.
More Fishing Reports: