Tampa Bay Fishing Hot Bite!
Capt. TJ Stewart
July 27, 2017
Tampa Bay - Saltwater Fishing Report

The weather is not the only thing that is hot in Tampa Bay. The bite is on fire. We have been catching great snook, snapper, trout, redfish, grouper, and tarpon.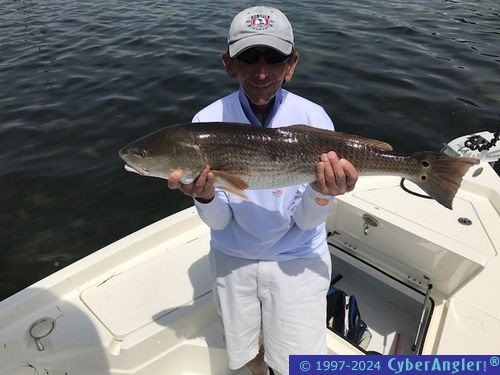 Small bait is aplenty, but some of it is a bit too small. The fish will still eat the smaller bait, it is just tougher to cast. You also might end up catching a lot of species of fish that you were not exactly targeting with the smaller bait, which is not always a bad thing.
As we get toward the end of summer, fishing will change a bit, but we won't have any trouble catching plenty of fish. Please visit www.castawaychartersinc.com and book your trip today. Also, check us out on face book.
More Fishing Reports: