10/2/2014 Tampa Bay Fishing Report
Capt. Brady Nelson
October 2, 2014
Tampa Bay - Saltwater Fishing Report

10/2/2014 Tampa Bay Fishing Report
Inshore Flats Fishing: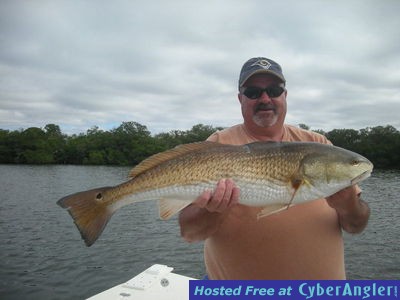 The redfish are everywhere on the outsides of the bars schooling up with large jacks. The recent heavy rains have most of the other fish pushed to the mouths of all the rivers and creeks. The snook bite has been hot around these same areas.
Mangrove snapper have still been finding thier way into coolers every day it seems like wherever we fish inshore these tasty fish are following us cause we catch them everywhere. Grouper are starting to show up in the bay now and are in season till Dec. This is the month for flounder, the past few years have been great and this one should be no exception. Just give me a call and weel get after em. http://www.bassnbaycharters.com/joomla/
Offshore: Grouper are coming in to the closer reefs in 30-50'. Kingfish will be showing up any day now as well on the same reefs and around the same depths. Bottom fishing will get real good now for the next few months, this is the time of year we catch lots of hogfish.
Spanish mackeral are all over the beaches feeding on large schools of bait.

More Fishing Reports: