Tampa Fishing Charters in October - Doubles, Triples and Quads
Capt. David Beede
October 28, 2015
Tampa Bay - Saltwater Fishing Report

This fishing was as good as it gets!
Triple hook ups on Trout over 23-27 inches.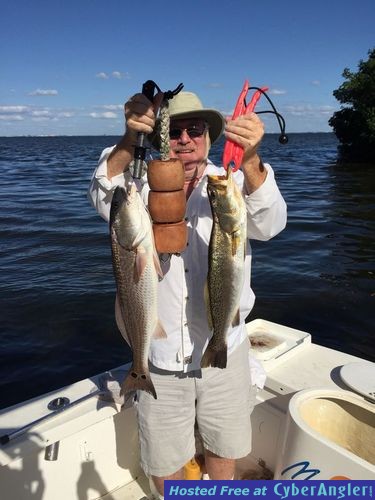 Triple hook ups on Redfish from 26-33 inches.
Slot Snook every other trip!
Mackerel, Giant Shark on light tackle.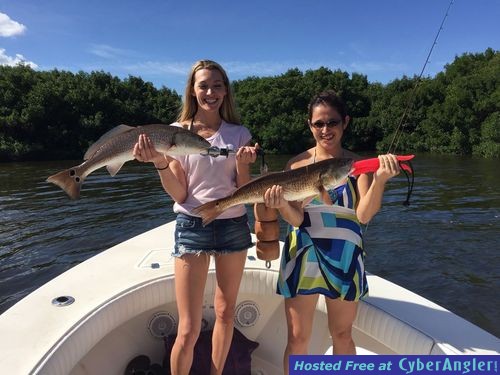 Snapper, Flounder all on trips until you have bruises in your belly! Great Fishing For sure!
Tampa Bay water is clear and crisp.
The tides are excellent and even if it is not perfect the fishing is still great! When I say it is great I mean it! Kids to 3 years old
hammering giant redfish and snook along with trout! I can guarantee you will catch all you want!
Tampa Bay Fishing Forecast:

October was windy but that actually kept most of the other guides off the water and the weekenders home. We had the spots to ourselves and we just whooped up on the fish! Limits all around! Giant fish! Just excellent! As long as you can reel, and keep the tip up you were hooked up within 5 minutes from leaving the dock! So much fun for me too!
Target Species:

Slot Snook, Slot to Over Slot Redfish, Gator Trout, Mackere, Large Shark
More Fishing Reports: