Tampa- Fishing For Redfish, Snook & Spotted Sea Trout!
Capt. Sean Hagen
November 23, 2011
Tampa Bay - Saltwater Fishing Report


The Tampa inshore redfish, snook & trout bite has been better than good!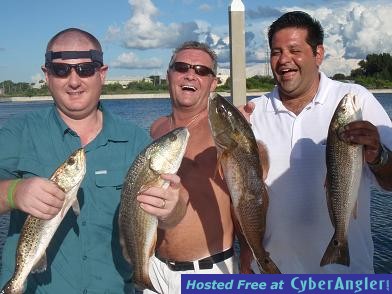 Redfish have been absolutely everywhere, rats redfish are flooding the rivers and eating anything you throw at 'em! Slot size redfish are in all the potholes from Cockroach Bay to Fort Desota. Oversize reds in 30 plus range are still schooled up on the St. Pete flats working their way between Jack Ass & Tarpon Key. This years redfish fishery has been healthy, fat & hungry, so get out there and catch yourself some Tampa Bay redfish!
Tampa snook action has been good ,but less predictable than the redfish bite. River mouths and deeper water cuts is where you will find November linesiders. Tampa rivers have been good late in afternoon on days with a strong incoming or outgoing tide . Live sardines have been producing the best results in the afternoon, whereas slow action artificials have been working well in the morning hours.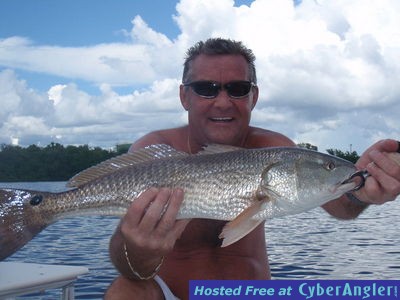 The Speckled Sea Trout bite in Tampa Bay has been awesome! Fat gator trout are on the flats. Artificials, pinfish, shrimp or live sardines, it really dosen't seem to matter. It's hard to go wrong trout fishing this November. Work the grass flats and potholes till your arms get tired of catching trout, but remember speckled sea trout season (south region) remains closed till January 2012.
Till Next Time Have A Safe & Quality Day On The Water!
Fishing Like A Pro With Eupro!
Captain Sean Hagen- Eupro Pro-Staff Director
Shamrock Fishing Charters 1 877 357-HOOK!

Target Species:

redfish, snook, trout
More Fishing Reports: