Warm Temps has fired off the bite in Tampa Bay
Capt. John Rivers
February 26, 2018
Tampa Bay - Saltwater Fishing Report

Welcome, fellow anglers to Rivers to Bay's Fishing Report Page.
It's been unusually warm for February even breaking some records. The fish are already in their Spring patterns, and that means the fishing is red hot. Snook fishing has been very good the past three weeks and It's only going to get better. Not only has the bite been very good, a lot of big snook are around which are a ton of fun on light tackle.
Whether you're a live bite angler or like tossing artificials, the snook are biting, so go out and have fun. Just take precautions when releasing your catch to help keep mortality rates down. Red fishing in Tampa Bay has been pretty good as well. Big schools of fish have been cruising the flats. A little tip when you find these schools is to be very quiet with your boat, so not to spook the fish, and chum some if you like; this will keep the fish around. Toss out both live and cut bait to see what they are wanting and get ready to hold on. Sometimes you'll hook up a few and sometimes just one, either way you are fishing and not at work.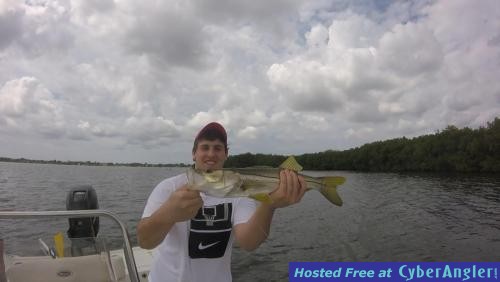 Let's talk about sheepshead for a minute. With this warm weather, it did affect the sheepshead bite some. The bite has been good, but I've heard not as impressive as last year since the water is much warmer this year. Live shrimp and fiddler and mud crabs are baits of choice when fishing for sheepies. I really like fishing for them as they are very tasty and fun to catch. I usually fish for them for a while on my charter if my clients want to take home some groceries. Once we get a few of them in the box, we'll go after some snook and other species to let them experience all that Tampa Bay has to offer.


Lastly on the menu is Speckled trout, and this year it's been exceptionally good and the fish have been pretty big too. With trout, I love tossing artificials, both hard baits and soft plastics. From ZMan's PaddlerZ to Matrix Shad's Paddle Tail and MirrOlure's 17 & 18 MR baits and Heddon's Spook, which is my favorite top-water lure.
So, as you can see fishing has been great the past month and it looks like March is going to be as good or better.


If you've read any of my last reports, you know that I've been off the water for a while due to having surgery. I've been in contact with a few fellow captains to make sure this report is accurate.
I should be back to fishing in April, so if you're heading to the Tampa, Clearwater or St. Petersburg area and are looking for a fun professional inshore trip, give me a call. Because you R2B Fishing with Capt. John Rivers.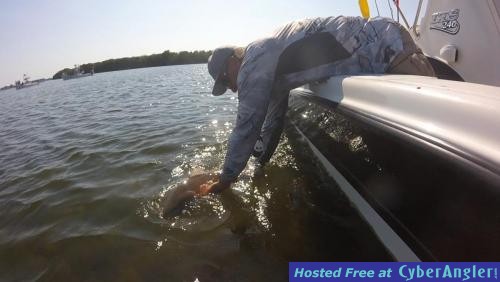 Rivers to Bay Fishing Charters
727-313-1781
www.r2bfishing.com
More Fishing Reports: