WOW! just unbelievable fish! Giants! Great fishing Period!
Capt. David Beede
April 16, 2015
Tampa Bay - Saltwater Fishing Report

Fishing has been the best ever! Giant Snook over 42 inches
opportunity ever single trip
. Last trip 3 opportunities!!!! Giant Redfish to 33+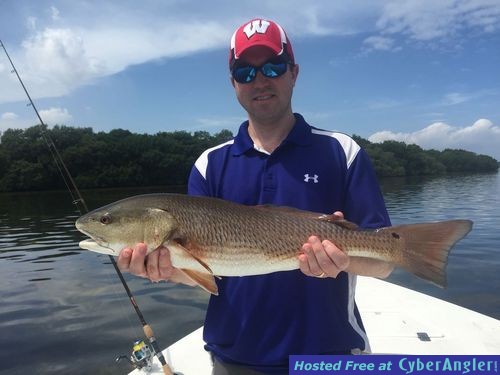 with limits of redfish
almost every single trip!
The Size of the trout!!! up to 28 and none below 23 inches. WOW! Triple Hook ups
one on Redfish
, one giant jack and one on a 27 inch trout.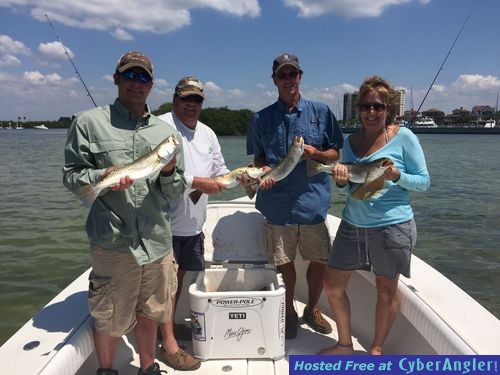 Just awesome! Shark and Mackerel are here! Tarpon are in and pretty thick.
Tampa Bay Fishing Forecast:

Tarpon are coming in quick and thick! I like that! Shark are following. Mackerel are large! 33 inch fork length! Just line burners for sure! Huge SNOOK!!!!! Huge TROUT!!! and Lot and lots of redfish!! Just a great time of year! Enjoy guys and gals!
Target Species:

Snook, Reds, Trout, Tarpon, Mackerel, Jack
More Fishing Reports: