Bait is Everywhere
Capt. Dustin Hilliard
February 26, 2017
Tarpon Springs - Saltwater Fishing Report

Bait is everywhere water temperatures are around 70 degrees. Air temperatures are in the upper 70's - my favorite time of the year to fish.
The trout bite has been good especially on the negative tides where it forces the fish to stack up into potholes, depressions and channels. White bait, top water plugs, jerk baits on a 1/4 ounce jig head have been producing good numbers.
There's still a lot of snook that never went to their wintertime spots due to the warm winter we're having. White bait, grunts and pinfish have been working on the fish that are willing to eat!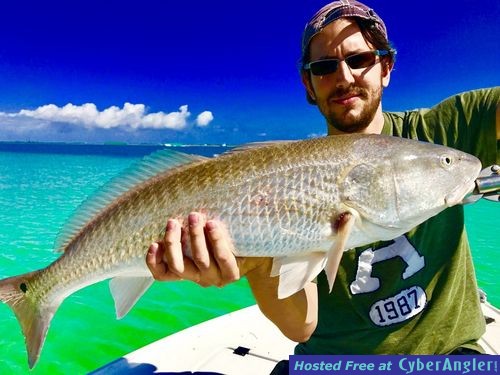 Redfish has been best on the high tides pushing schools all together making it easier to get multiple bites up against mangroves and oyster bars. Shrimp is always a great go-to, but white bait has been getting them excited to feed. Clipping the greenies tails off helps make the fish burn less energy going after your bait, which can make them feed a little better if there being lazy! Look for a lot migratory fish to probably move in earlier than normal do to the temperate winter we had.
Tight Lines,
Captain Dustin
(727) 487-3045
www.captaindustin.com

More Fishing Reports: