Lake Hartwell Fishing Forecast for July 2017
Capt. Preston Harden
July 1, 2017
Lake Hartwell - Freshwater Fishing Report

As of June 10, the water temp. is 80 and the water level is 5 1/2 feet below full pool.
July striper and hybrid fishing should be on fire. They are easy to locate and are usually hungry. Surface activity is mostly over as the fish migrate to deeper, cleaner water of the lower half Lake. Good electronics are important, as it is as much hunting as it is fishing. Free lined Herring are replaced by down- line Carolina rigged herring. Drop a fresh Herring down to the fish marked on the sonar and hold on! Artificials will work if you prefer. A large teardrop spoon or a 1 ounce jig head and 5 inch swim bait are productive options to live bait. Don't be afraid to reel fast through the fish marked on the sonar.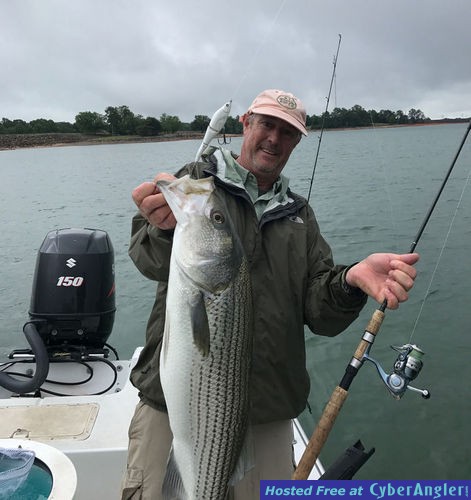 The spotted bass are all over the shallow brush piles around points, Shoals, and humps. They will move a little deeper in July but still shallow in the 15 to 30 foot range. They will still relate to brush piles. I like to fish a top water plug from a distance and then a drop shot fished vertically, if I mark fish on the sonar.
Capt. Preston Harden
706-255-5622
www.bucktailguideservice.com
Lake Hartwell, GA

More Fishing Reports: