Tuna Fishing... Venice, La.
Capt. Damon McKnight
September 24, 2009
Venice - Saltwater Fishing Report

This past Fri., Sat., and Sun., the weather couldn't have been better for late September. Capt. Bob got an overnighter off on Fri. night-Sat., with Jason Lees and friends. The night started out with mostly blackfin tuna, then YFT. They ended up with 15 blackfin, 4 Yellowfin and 4 A.J.'s. On Sunday he had the Murdock crew and they were able to get 6 YFT, 1 wahoo, and 1 dolphin. I was able to get the McClendon and Babin groups out on day trips Fri-Sat. Everyone wanted Tuna so that is what we went after. The bite was very good. Sat. was the best bite for me and my group that went 7 for 11 on YFT, broke off a small blue, and got about a 25lb. wahoo. First Wahoo I have seen in a while. The tuna bite should stay consistent as it normally does this time of the year. Most of the fish are in the 70-100lb. range. As we move deeper into fall the larger tuna will show up as well so we will have the 150+lbers in the mix. This is when you really get to see what type of physical condition you are in. There will be days that the tuna don't cooperate so we have plenty of A.J.'s and Cobia to go after also. This is one of the best times of the year to fish tuna so we are looking forward to catching plenty of fish for the rest of September and into October and November. We've got open days this month and next. The fishing should be great.
Damon McKnight
Super Strike Charters
1.800.318.1720
www.superstrikecharters.com
[email protected]
www.superstrikecharters.com/photos.php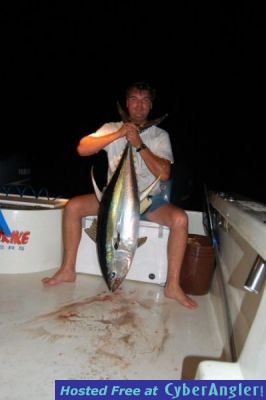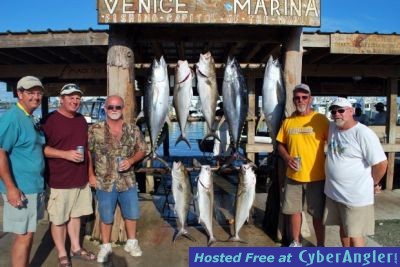 More Fishing Reports: