East Cape - Always changing
Capt. Mark Rayor
April 13, 2019
Buena Vista - Saltwater Fishing Report

East Cape - Always changing
Our weather man has missed the mark the last couple of days predicting calm seas. It has been sporty out there with strong winds and a grumpy sea. Vaquera's Seakeeper takes out the boat roll but anglers have still had to hang on to their hats so the wind doesn't blow them off.
Last year at this time it was game on with full coolers of tuna, dorado, and wahoo. This year has been nothing better than a scratch. Brad Avrit, with his son Daniel, fished hard on Jen Wren III yesterday, came in after four in the afternoon with one white bonita and one small dorado.
Tough fishing has not been exclusive to the East Cape. From La Paz to Cabo San Lucas reports have been lackluster. The thing about fishing is that it is always changing. Today could be the day that rods start to bend.

Dorado, beautiful and always exciting

Working hard to scratch them out

Always a good time with Captain Dave

Pancho is the only one finding 'em consistently.

It was startling to encounter this couchwhip on our lawn. They eat lots of mice and are harmless. He let me snap a few shots then I wished him happy hunting and sent him on his way.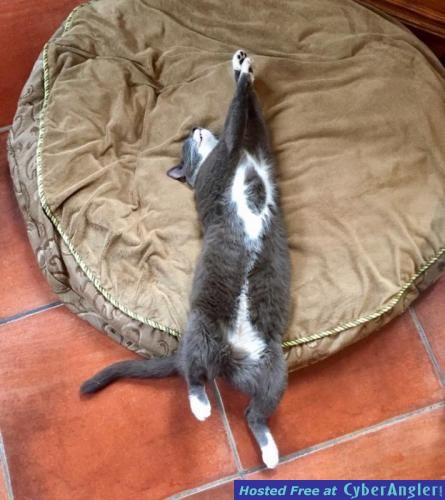 Glad to have the coachwhip around. It is obvious that Morty our cat is not up for the job.
Mark Rayor
teamjenwren

More Fishing Reports: