East Cape - Nothing but bills!
Capt. Mark Rayor
July 20, 2016
Buena Vista - Saltwater Fishing Report

Once in a while entering thumb print recognition on my iPhone I hold the button down too long and the female voice from Siri asks "how can I help you". Sometimes I can't help myself and ask her crazy questions like what's for dinner or how about a date? The other day I asked "where is the best place to catch a marlin?" I wasn't surprised when she responded Los Cabos, Mexico is the best marlin fishing in the world. Can't argue with Siri.
This has been an action packed week. Fishing for billfish has been wide open bending rods and anglers haven't had to travel far. Almost everyday we are getting a triple slam with at least one blue marlin, one striped marlin and one sailfish.
The billfish have been on the rampage for a few weeks now and it is nothing but bills until quality roosterfish decided to get in the game. The roosters have become very aggressive charging the boat in packs for our baits. These are trophy size fish as can be seen in my photos below.

Armando on the wire

Daily triple slams! Blue marlin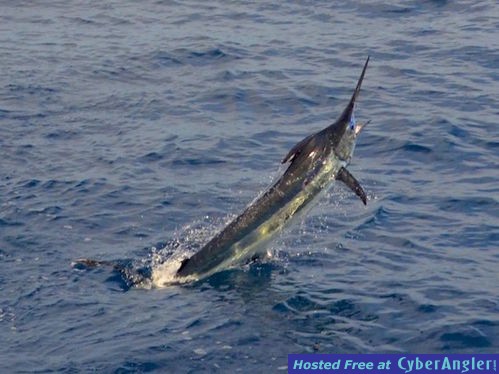 Striped marlin

Sailfish

Cockpit Chaos with quadruple monster roosters

Hello Bubba

Accurate's Valiant 300. There is no better way to have fun.

Say aah

If you haven't purchased one of Accurate's Valiants come try one of ours.
Mark Rayor
teamjenwren.com
markrayor.blogspot.com
www.facebook.com/JenWrenSportfishing
US cell 310 308 5841
More Fishing Reports: