Cobia Moving Back Through South Mississippi
Capt. Robert L. Brodie
September 26, 2013
Mississippi Sound - Saltwater Fishing Report

TEAM BRODIE CHARTERS had a great day catching cobia on light spinning tackle today, and angler Dwight Pharr simply had a blast.


Yes...there were every where and some big one too.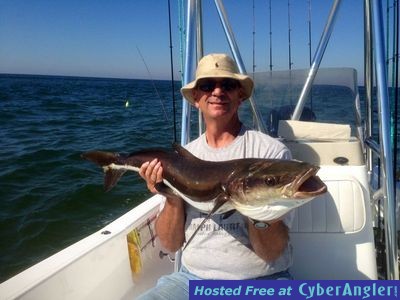 Caught about 7 or 8 fish and boxed 3 40-inch specimens. Lost some really big fish on structure because we were using 12-pound-test spinning tackle, but made it all the more fun.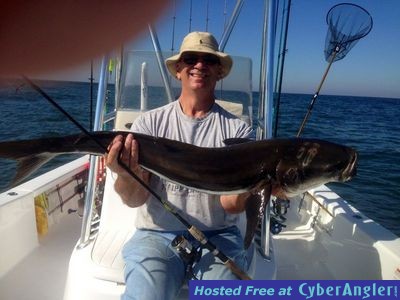 Another excellent day of fishing aboard TEAM BRODIE CHARTERS.
Mississippi Sound Fishing Forecast:

October should be on fire for cobia, white trout, and redfish, flounders, and black drum will be delivering some fine light tackle action too.
Target Species:

Cobia, redfish, flounder, white trout, black drum
More Fishing Reports: