Independence Day Alagnak River Fishing Report
Capt. John Kumiski
July 6, 2019
Other - Freshwater Fishing Report

Independence Day Alagnak River Fishing Report
Thank you for reading this Alagnak River Fishing Report. Hope you had a safe and happy Independence Day!
Last week I wrote, "For those of you not up-to-date on your Alaska geography, the Alagnak River is about 200 miles southeast of Anchorage…" A kind reader pointed out that I was directionally challenged. The river is southwest of Anchorage, not southeast. Sincere apologies to any who suffered due to this error.
Speaking of suffering, we are experiencing historically high temperatures here at Katmai Lodge. I brought long underwear and fleece. I need board shorts and Tevas.
The king salmon run has been historic too- historically low so far. Quite a bit of effort was expended this week in fishing for kings. While some nice fish were caught, every one has required a lot of work. Some boats experienced very little success. Back-trolling and casting Vibrax spinners have been the best techniques. Fly fishers have only caught jacks.
The sockeyes are just beginning to filter in. I expect we'll be fishing hard for them next week.
I brought Larry, Matthew, and Andrew up into the Braids yesterday, where we fly fished for rainbow trout and grayling. Lodge policy prevents me from posting photos of guests, so I have to share file photos. But we got some beautiful fish, on articulated leeches and egg-sucking leeches.
My guests next week are from Brasil. Tudo bem!
That's this week's Independence Day Alagnak River Fishing Report! Thanks for reading!
Life is great and I love my work!

Life is short- Go Fishing!
John Kumiski
www.spottedtail.com
www.spottedtail.com/blog
www.johnkumiski.com
www.rentafishingbuddy.com
www.smashwords.com/profile/view/jkumiski" target="_blank">https://www.smashwords.com/profile/view/jkumiski
All content in this blog, including writing and photos, copyright John Kumiski 2019. All rights are reserved.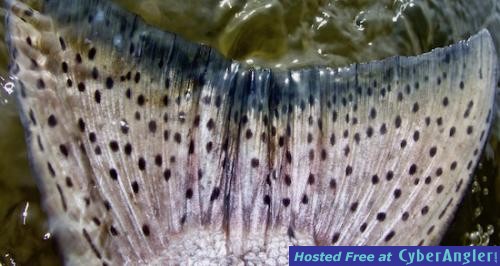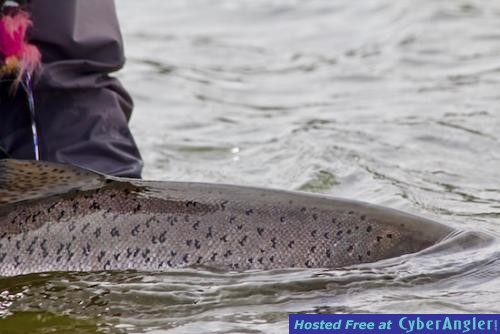 More Fishing Reports: