Summer Catfish are Hot
Richard Simms
July 28, 2016
Chattanooga - Freshwater Fishing Report

Scenic City Fishing Charters, fishing the Tennessee River near Chattanooga, Tenn., has been on a consistent bite for big blue catfish.

Rainfall has been weak and we don't have as much flow in the river as we'd like, but the catfish don't seem to care. Fishing either cut bait or chicken breast, catfish from 5 to 20 lbs. have been common... with the occasional beastly catfish 40 lbs.-plus.

We've also been on a really hot white bass bite in the early mornings. White bass (also known as stripe) have been in the jumps, boiling on the surface feeding on shad fry.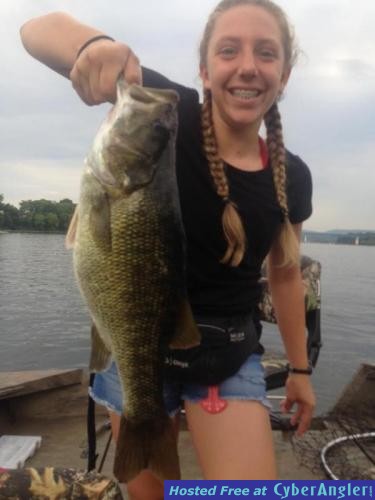 We also occasionally are still coming up with some quality smallmouth bass.

Capt. Ben Hayes has been very successful putting clients on largemouth bass. The bass are relating to aquatic vegetation that's getting thick. With the summer heat, some bass anglers are resorting to a nighttime bite.

Chattanooga Fishing Forecast:

We don\'t see any change coming in our fishing. The bite typically remains consistent through September and October.
Target Species:

Catfish and Bass
More Fishing Reports: