Summer Fishing Report Lake Ray Roberts 2016
Capt. Jim Walling
September 26, 2016
Lake Ray Roberts - Freshwater Fishing Report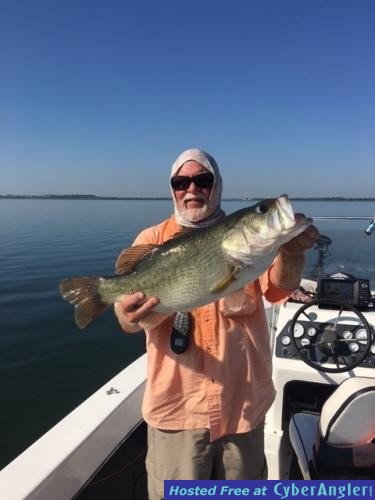 The lake is just a few inches below normal level and the water clarity is clear. Fishing has been good for several weeks.
Largemouth Bass fishing is very good. Many smaller bass can be caught around flooded willows on main lake points as well as in the back of coves. Topwaters, spinnerbaits, and lipless crankbaits will all produce fish in these areas. Most of these fish are from 10" long up to a couple pounds, with an occasional 3-5 lb. fish. This week we also caught a few fish on main lake points in 20-25 feet of water on Carolina rigged frys. These were better quality fish, from 6-9 1/4 lbs.
White Bass have also cooperated well recently. There are large schools that can be found on main lake points in 20-40 feet of water. A slab jigged on the bottom is normally the best way to load the boat with these fish.
Crappie fishing is fair with most coming from Corps of Engineer brush piles on minnows. Best depth is 20-35 feet of water. You will have to release a lot of the fish because many are under the 10 inch minimum length limit. However, with patience you should be able to collect enough keeper size fish for a few meals.

Target Species:

Largemouth Bass, White Bass, Crappie
More Fishing Reports: