The bite is on guys!!
I have also been getting good reports from the other Captains in the area.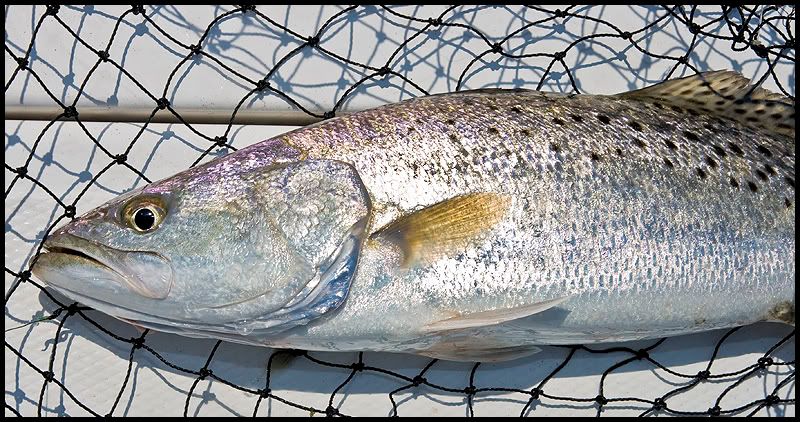 Other than the wind and a little rain, this last week has been great!
The trout bite has picked up, the medium size red drum is going great and the flounder are starting to show up.
The trout are being caught on top water, cut and live menhaden, DOA shrimp and Gulp shrimp under a rattle float.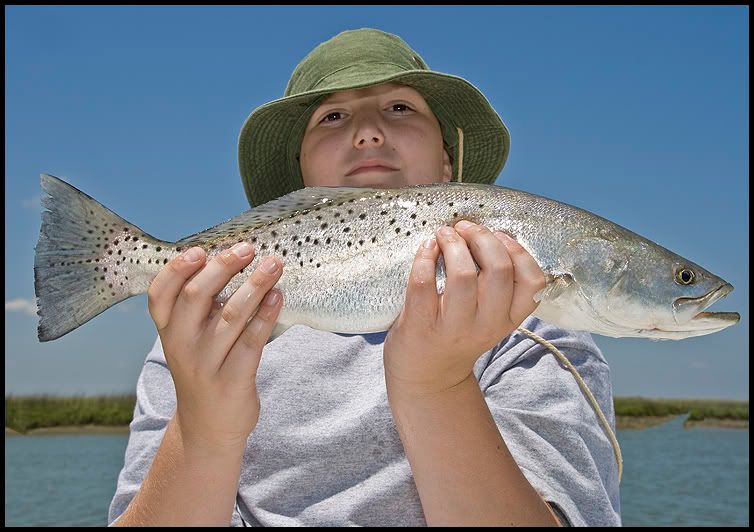 The red drum we have put in the boat (and back in the water) are inhaling cut menhaden, cut mullet, live menhaden and live mullet on the bottom.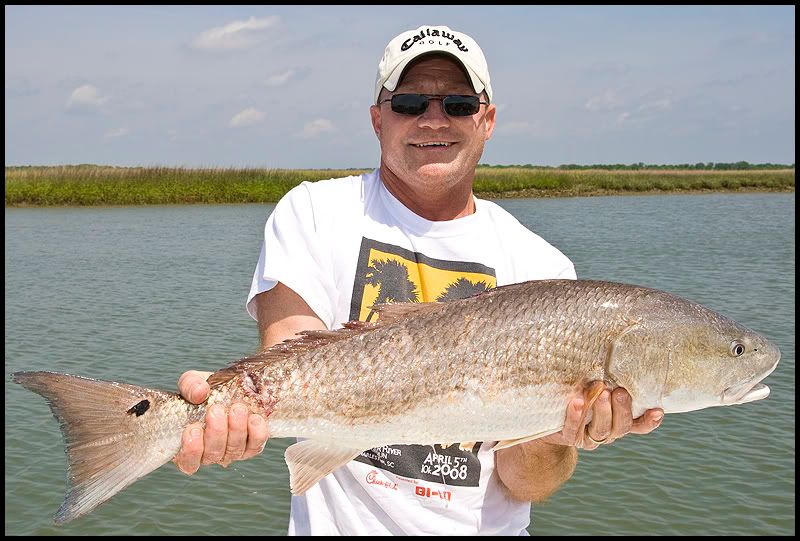 All pictures are copyrighted.
We have a NE wind coming tuesday and Im sure Ill be putting the giant red drum in the boat.
O-Yeah,,,the Cobia are off shore in the shipping channel too.
.