This week
SeaVee
began work on my 31'. I'm so excited I'd like to share the construction pics. I can't emphasize enough how great it is working with Ariel and the folks at SeaVee. They have been FANTASTIC in every respect.
June 11:
Here's the hull – notice the sides being vacuum bagged.
Inner Liner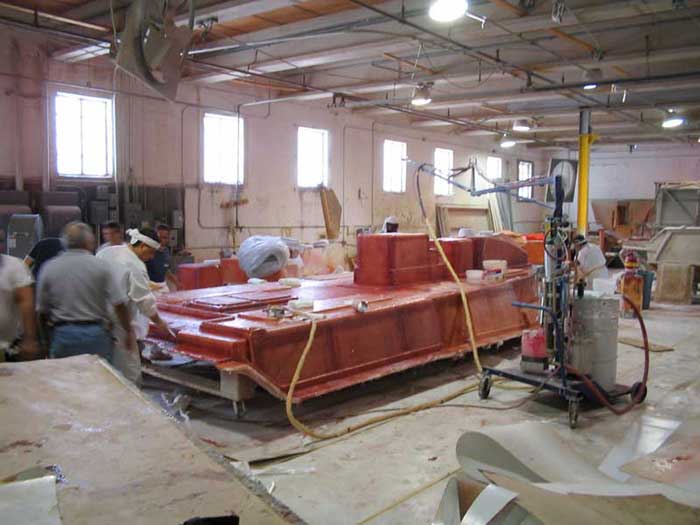 Inner Liner
June 12:
Hull after form core added - port side core already glassed.
Close-up of bow section
Foam core being added to inner liner
June 15:
Went down to SeaVee today with a box of much appreciated pastelitos... The stringers are in. Below are a few different shots.
Stringers
Stringers
Stringers & Transom Area