Posted:
Wed Jul 14, 2004 6:06 pm
July 14:
Another week has past since my last visit to SeaVee. Lots of noticeable progress to report. The rigging of the cap was completed today and will be joined with the hull tomorrow. Console wiring and electronics installation was approx. 75% complete. They expect to install the console this week.
Finishing up under gunnel wiring.
LED under gunnel lighting
Electronics and controls installed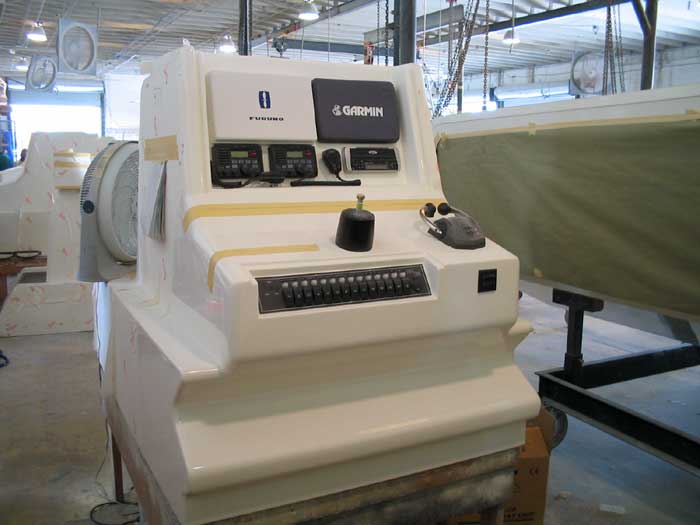 Rear view of electronics
Close-up of wiring
T-top pipe work