Huge Success for the 1st Annual Mad Dog Mandich Fishing Tournament
Former NFL Miami Dolphins player and a member of the highly select group of the 1972 NFL Perfect Season, Jim Mandich held its 1st annual Publix Mad Dog Mandich fishing tournament at the Miami Beach marina. Helping to raise money for the great causes, such as the Shake-A Leg foundation, Buoniconti Fund and the Coastal Conservation Association.
Hook & Tackle's Stan Rudman, who is a co-chair of the upcoming Miami Dolphins fishing tournament was present through out and sponsored all the apparel was entirely impressed with the huge turnout and support. "This was one of the finest tournaments I have attended, excellent service, food, fishing and people". Several Miami Dolphin players attended including Matt Roth who won for the largest tuna and QB John Beck who hooked and released his first sailfish.
"The after party was South Beach at its best" says Stan Rudman. Looking forward to the second annual already. Michael Mandich, Randy Kassewitz and Judy Layne are the managing partners and have proven that in the times we are now in with home and gas price issues, people still come together, help donate for a great cause and find time to truly enjoy themselves. That is what it is all about.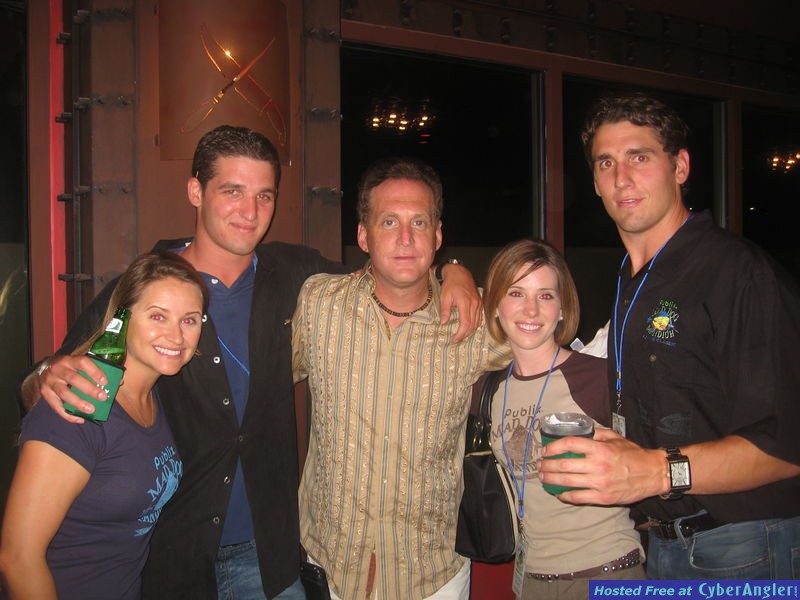 Wendy Wood, Nick Mandich, Stan Rudman, Christina Hand, Michael Mandich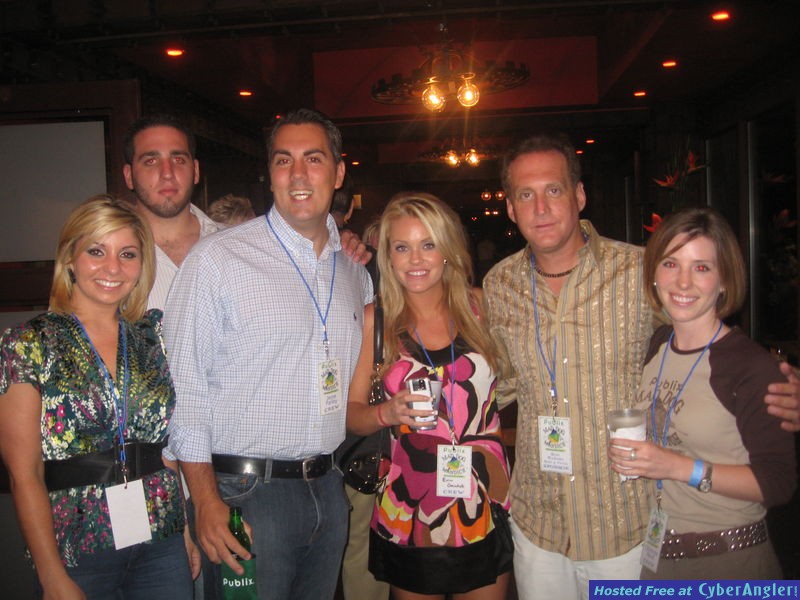 Georgia Beasley, Mark Mandich, Jesse Parley, Erin Omiatek, Stan Rudman, Christina Hand