For the fifth consecutive year, the Shorebound Shark Tourney is set to begin again this coming July 1st 2009 and will last 40 days. The grassroots tournament is geared towards anglers that love to fish from the shore for BIG fish be it from the beaches, bridges, jetties, and piers.
This tournament was originated as a local tournament that expanded to the entire state of Florida. Well, many asked for it and it has now open to fishermen and fisherwomen in Virginia, North Carolina, South Carolina, Georgia, Alabama, Louisiana, and Texas.
During the Florida tournaments an average of 250 sharks were caught. With these numbers of sharks caught we think it is a great opportunity to help with tagging programs. This is the reason why we now include bonus points for tag and release. In addition this tournament is 100% catch and release.
This tourney is a not for profit tournament and it is an independent entity operated by the Shorebound Fishing Group, LLC. It has its own website
www.shoreboundsharktourney.com
. The site is operated by SBFG officials Tom Argue, Herbert Muller, Gus Mata, & Denny Deldago. Together the four dedicated shore fishermen promise to make the tourney grow and continue to amaze all its fans.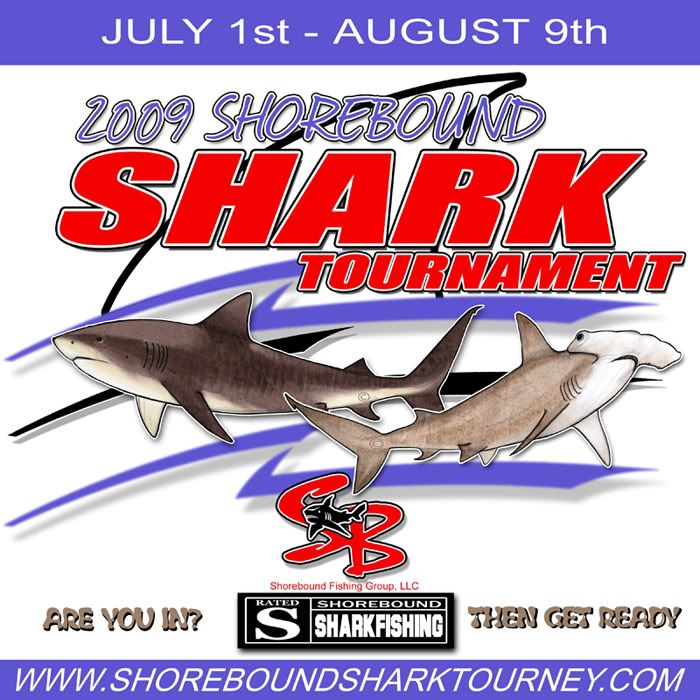 Below are the 2008 Champions "Team Balck Bart"