Key Largo 6/13/09

Posted:
Sun Jun 14, 2009 11:55 pm
Headed down to our place in paradise (the Keys) again this weekend and tried to continue our streak on the bottom bite. This weekend the sea laid down a bit and it made fishing a bit more comfortable. Current was good on Saturday and we had some good action on the edge in 135'. Right off the bat we hooked up a nice gaffer dolphin on one of the flat lines. Peanuts followed her but most were throw backs so we only wound up with that one dolphin but the bottom produced again. We ended up with 4 muttons, 3 margates, 1 black and a huge almaco. This morning (Sunday), the current completely died and this type of fishing requires current. No current = No fish! At around 10 am, it picked up just enough to entice a nice dog snapper and a few more margates before heading back in. Bait of choice was speedo.
The batteries on my camera crapped out so these are the only pics I got.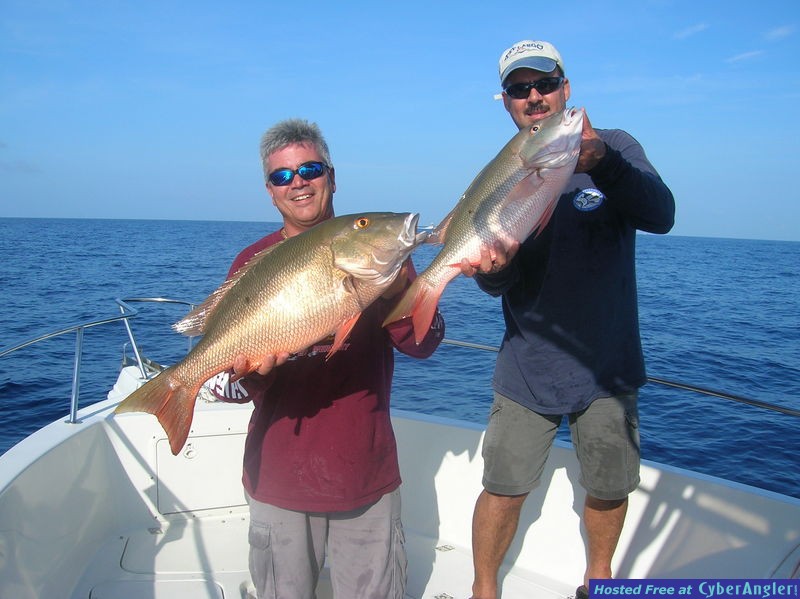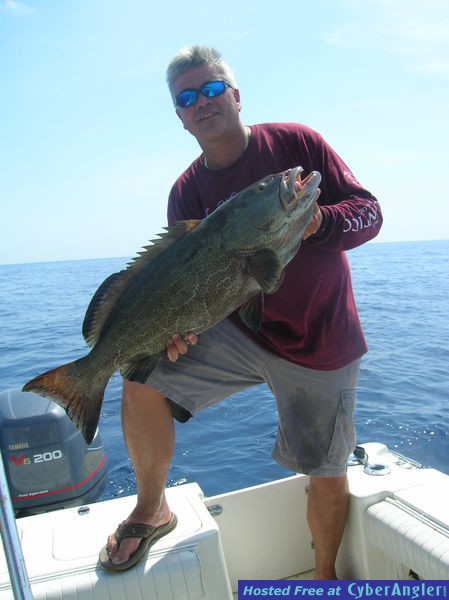 Until next week!