Well it's been a while since the last time I posted a fishing report but with the tax season behind me, I look forward to posting more often. It had been a grueling few months of nothing but work and I hadn't been out in more than a month and a half so I was anxious to go get some groupers on Day 1. The plan was to go with my godson (Alex) and a friend or two but on Friday, NOAA had been predicting 15 to 20 with 30knt gust. My boat is 23' and I can deal with the 15 to 20 but the 30knt gusts part had me thinking this trip was a no-go. It wasn't until Saturday afternoon that Alex called me and said NOAA dropped the 30knt gust out of the forecast so, it was game on. He came over and we got busy making rigs, cleaning the boat (it had been sitting for 2 months), checking the trailer, etc. Bait was another issue but I had some four month old frozen speedo's in the freezer and that was going to have to do.
Alex showed up at the house at the usual 5:00am with his friend Jovi. We loaded the boat and were out of there by 5:30. As soon as we got to the boat ramp, I jumped out of the truck and was greeted by a stiff wind "that's an easy 20" I thought to myself and wondered if I had Advil at the house for Monday morning, lol. We launched the boat and shoved off by 7:30 and I knew out 15 mile trip out to the fishing grounds was going to take us about an hour or so. Surprisingly, the current was flowing with the wind and it wasn't nearly as rough as it could have been with the wind blowing 20. It was sloppy as hell but not too bad.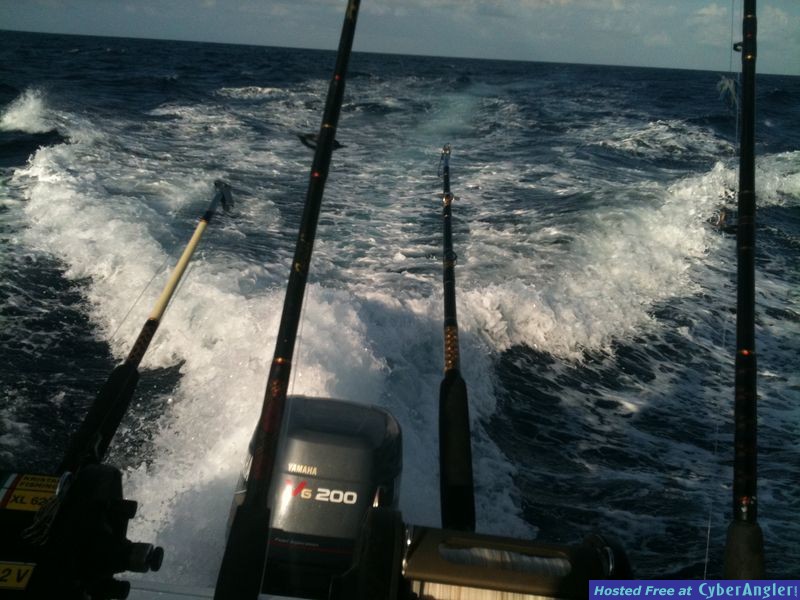 The Plan today was to target grouper, it was after all, the opening day. I figured I would try a couple deeper spots first then move in to shallower water if I couldn't find them out deep. First stop was a ledge I fish in 140'. The first drop produced a nice black within 10 minutes and the skunk was officially off the boat.
She weighed 21 lbs.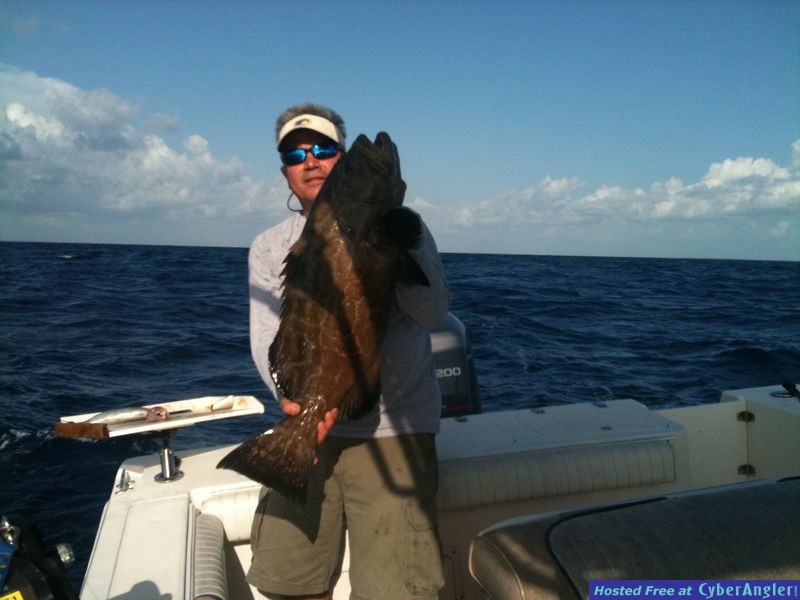 The action was red-hot over the next 2 ½ hours. Every drop produced a bite and we were on the fish. We caught a few big margates, a mutton, the flat lines were signing with bonito, dolphin and mystery fish that were missed. It was so busy, I couldn't even have a beer in peace, lol. Alex brought up a short cobia that had to be tossed back but the bigger one came up shortly after and joined our party.
33 lber.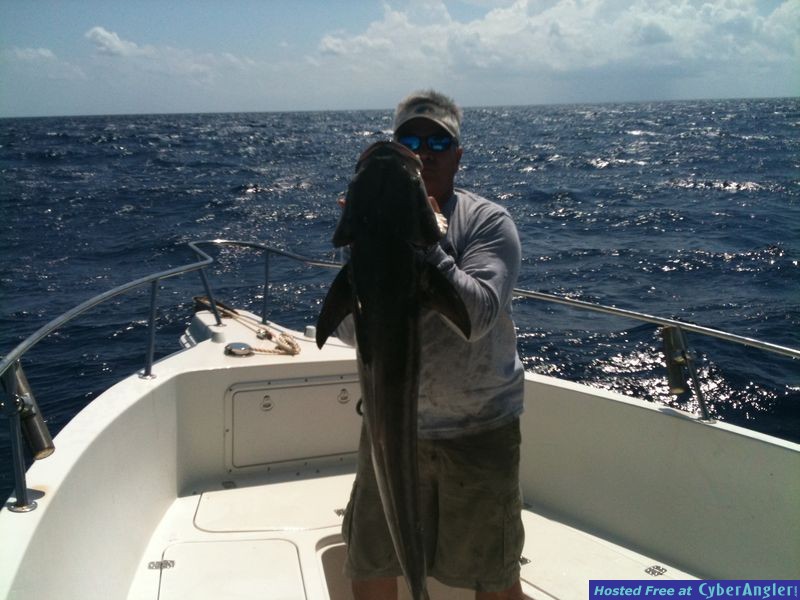 We ended up with another 15lb Black and lost a bunch of fish to break-offs, sharks and straightened hooks. There were some big creatures down below at this spot.
The action was good and I was glad that we didn't have to move around all day and re-set anchor in the sloppy conditions. By noon, we had plenty of fish and we decided to call it a day.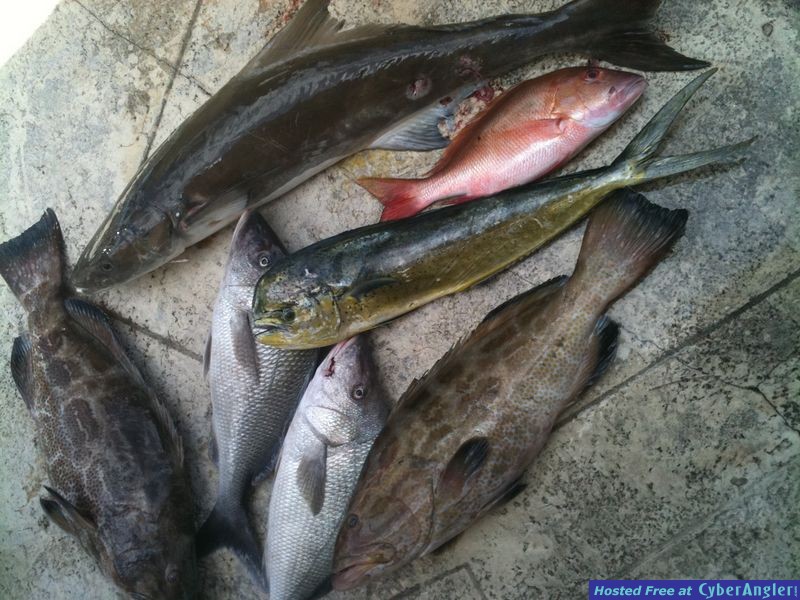 It was great to be out there again and look forward to my next trip.
Tight lines.