This weekend, we decided to head back to the reef to see if we can catch some more blacks and muttons. NOAA predicted calm seas and I had picked up some fresh bait last weekend. I would be taking Ruben and my co-worker (Robert) out on this trip and we were all hoping for some good bottom fishing. Robert is new to fishing so what better way to break him in than to put him on a nice Black. We arrived at the ramp at about 7:30, launched to boat and headed out to the fishing grounds. We got to the first spot and I put the boat in neutral to gauge the current/drift for positioning the anchor…… and nothing. We didn't move an inch. This area only produces fish for us if there's good current. No current = no fish. The fish finder was marking plenty of fish so I decided to drop the hook and give it a try anyhow. It was a waste of time as we were getting attacked by small fish and nothing was going into the fish box. The current had dealt us a big fat lemmon. With the idea of getting skunked become more real with every passing minute, we moved on to Plan B. "Let's put the greenhorn on an AJ" and get his arms sore, lol. We pulled anchor and motored out to a wreck in 300' and it was absolutely stacked with AJ's.
First drop of a butterfly jig and Robert was hanging on for dear life. He lost it into the wreck but a few drops later Ruben hooked up and landed a nice one. He's Robert with one of the AJ's.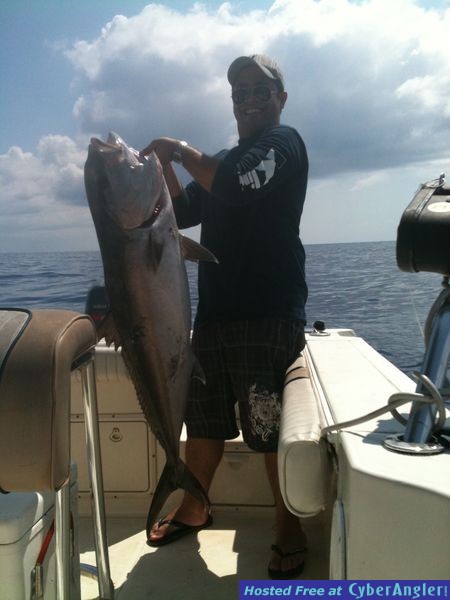 We caught our limit of AJ's after a few drifts and headed home. We were dealt lemons with the poor current and had to no choice but to make lemonade, lol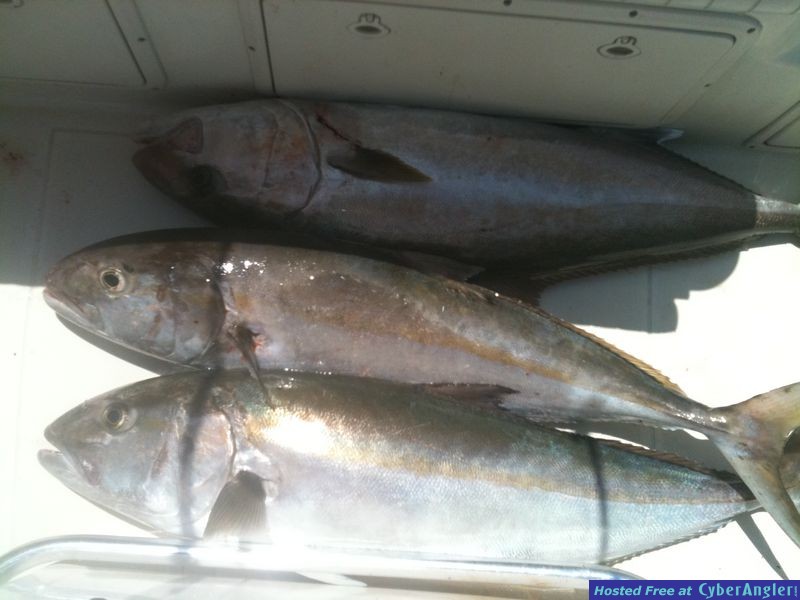 Till next time.
Tight lines!