Well for the last week the weather has been par for the course this time of year.... HOT though the breeze has been showing up a bit more!
Last Wednesday 8/20 went out to Biscayne Bay for a couple of hours in the afternoon with a couple of good buddies! We had a small window as the sun was going down. We had to force my buddy John on the bow as he is always quick to jump on the poling platform. He got a shot and the line started to peel off the reel as the fish screamed across the flat. A couple tense moments later and Permit was in the boat! Fun couple of hours on the water, to say the least.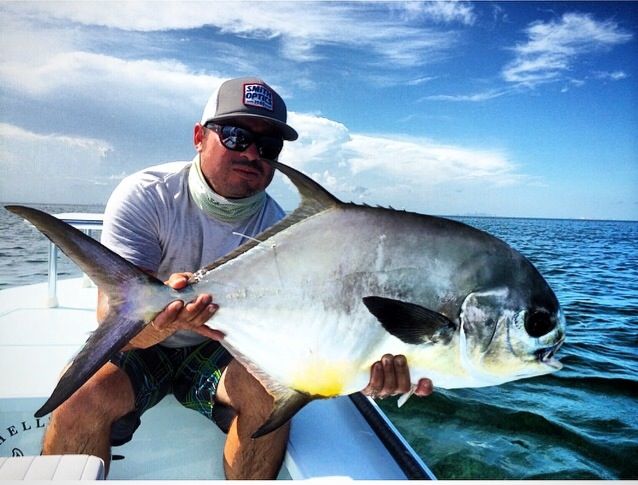 Saturday 8/23 I had the pleasure of guiding a young Pace High School student in the Spartan Fishing Tournament out of Isla Morada. Brock had a blast in the park! He caught a Tarpon right off the bat in the morning (which didn't cooperate for a picture) and then spent the rest of the day casting at tailing Redfish. I wanted to move on to the Snook and Trout to complete his first ever slam, but he chose to keep catching tailing Redfish! He was stoked and I wouldn't have change anything about the day. He was pleasure to have on board and a great angler to boot. He even caught his biggest Redfish that day!
To top off the week, my buddy Ramiro and I went out on a mission to get his first Permit. We were greeted with haze in the air high winds and over cast skies with small windows of light. He made the first shot he had count and in good time as the heavy clouds were moving in. He pitched the crab in the perfect spot and the lead fish didn't think twice and it was off to the races! Fish came boat side and as soon as I tail grabbed it Ramiro let out a celebratory scream that I'm sure was heard across the bay! We called it quits soon after as bad weather was moving in. MISSION ACCOMPLISHED!!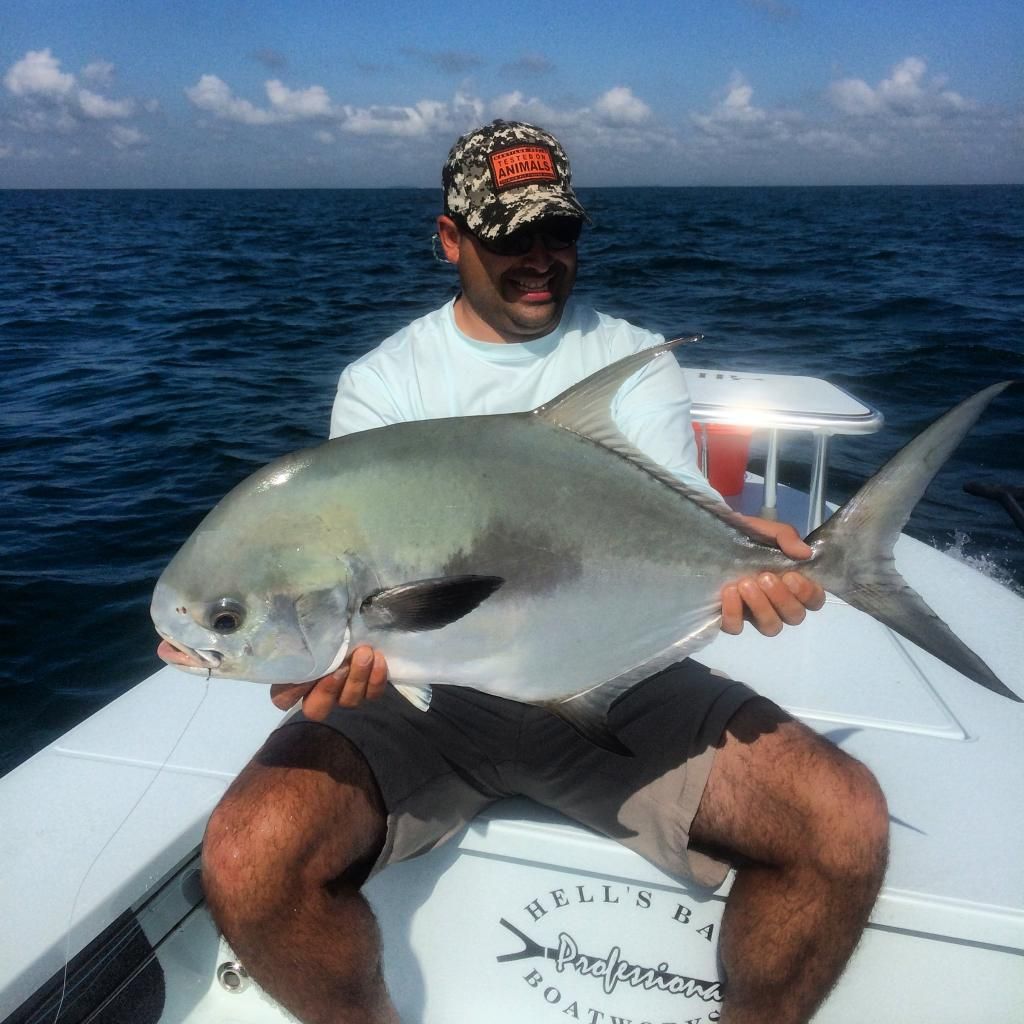 Fishing will remain solid and fall is right around the corner. A win-win if you ask me!
Capt Alonzo Sotillo
Tidesright Charters