6/9 and 6/10

Posted:
Mon Jun 12, 2017 12:16 pm
With another week of cruddy weather, this time lots and lots of much needed but not wanted rain for the whole week, we had a break in the weather friday and took advantage of it. Picked up my crew of Jim, Bob, Jesse and Jeremy from Punta Rassa boat ramp and we were off and running by 530 am. Our first stop was approximately 50 miles or so from the lighthouse.
Seas were a rolling 3 ft with a light chop and the cat made quick and comfortable work of it. We pulled up on the spot and a variety of baits and sizes go down. Hot bite was on a diamond jig, with Jim putting a pair in the boat on the first drift. Jeremy had a monster hit on the snapper rod that beat him to the hole. A couple decent lane snapper made the box as well. On ensuing drifts, we added a few more grouper to the box. It didnt take long and we had our limit of Red Grouper.
We started focusing more on the snapper, and ended up with about 25-30 or so lane/vermillions. We headed on in with an even better ride with the waves now at our backs.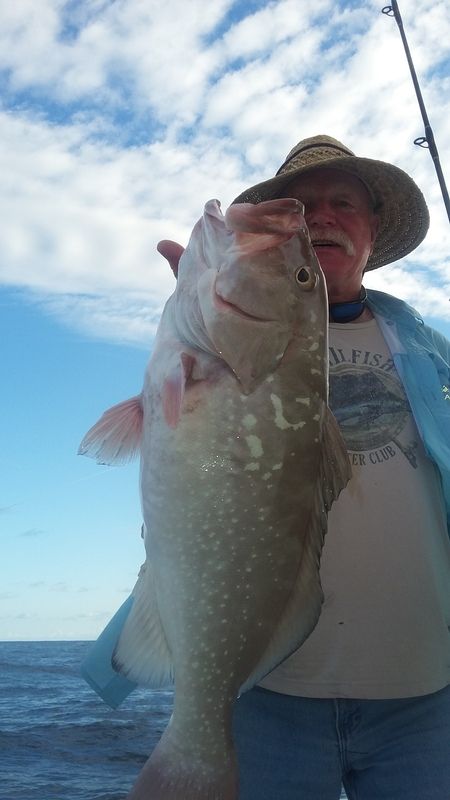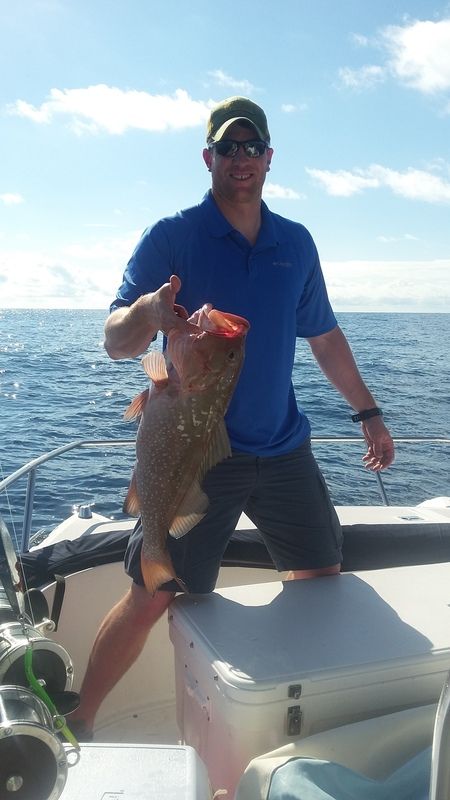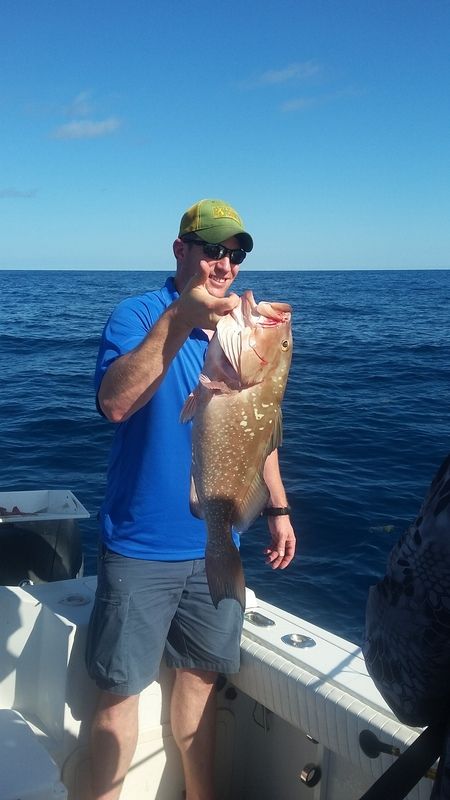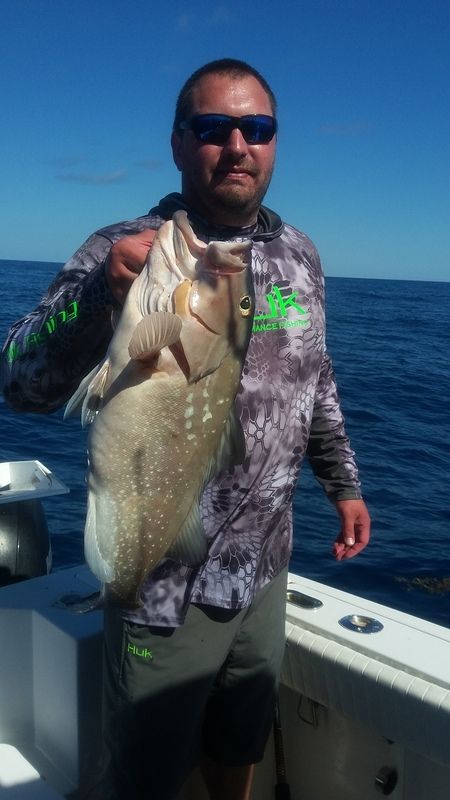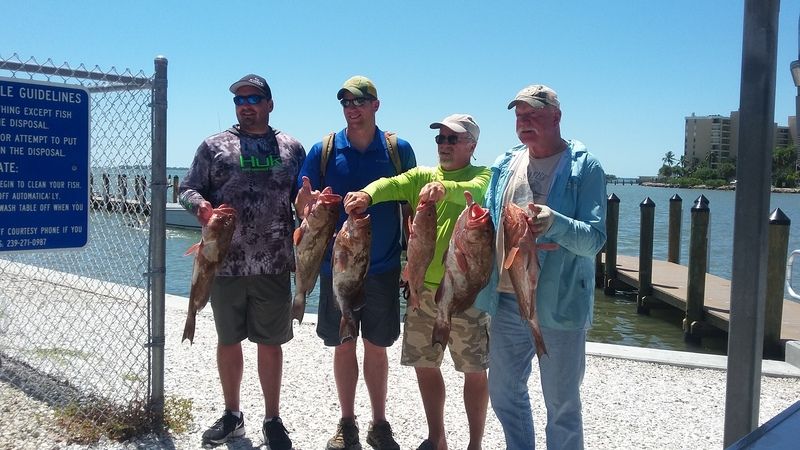 6/10
Lee, Buzz and I were fishing the Offshore Rodeo Tournament. We left the house around 430 am, ran out and looked for some bait on the flats (hardly any around), and then checked in with the tourney boat, awaiting the 6am shotgun start. We ran around sanibel lighthouse and the plan was to run out deep and look for some big grouper (reds and gags), but mother nature had other plans for us. After we made our initial 50 mile run, we dropped down our baits and were instantly rewarded with a 25" red grouper. Nice fish, but not tourney winning stuff. Buzz was dropping down big baits and kept catching these nice 18" vermilion snapper. Hard fish to turn down, but again not tourney day stuff. We ran out another 6 miles or so and didnt even get a chance to drop down our baits before the wind kicked up to 15kts or more and the torrential rain begun. After 10 minutes or so of the brutal line, and some really loud lightning, we opted to run in a little shallower and try to focus on a different species. We spent a good amount of time trying to dodge storms which seemed just about impossible. We finally set up in 65 ft and caught short grouper after short grouper, with some decent lanes coming up. We deployed the kite rod with live blue runner and spanish sardines in hopes of a kingfish, but it was not meant to be. With the storms quickly approaching, we decided to call it a day. We literally got rained on from 9am till 330 pm, and the skies cleared as we were inside pine island sound (go figure). Not the best day in terms of fishing, but we did what we could given the weather.
We have a couple more days of rain this week, but looking forward to getting out weds/thursday (weather dependant)..
Tight Lines!
Dan