Saturday I fished the SWFL Fishing CLub Spread the Word tournament. The goal was to catch as many of the 10 species on the list. The team with the most of the ten would be declared winner. In the event of a tie, total inches of your fish would come into play.
The species on the list were:
-Jack
-Snook
Trout
-Redfish
-Sheepshead
-Mackeral
-Snapper
-Grouper
-Cobia
-and a wildcard (any fish not listed above)
So our team set off to try and catch as many as we could. We were fishing on my 26' Glacier Bay Catamaran, which is less than ideal for trying to get into skinny water, so we kind of wrote the redfish off as a longshot. We started the day focused on an early morning trout which we got in short order.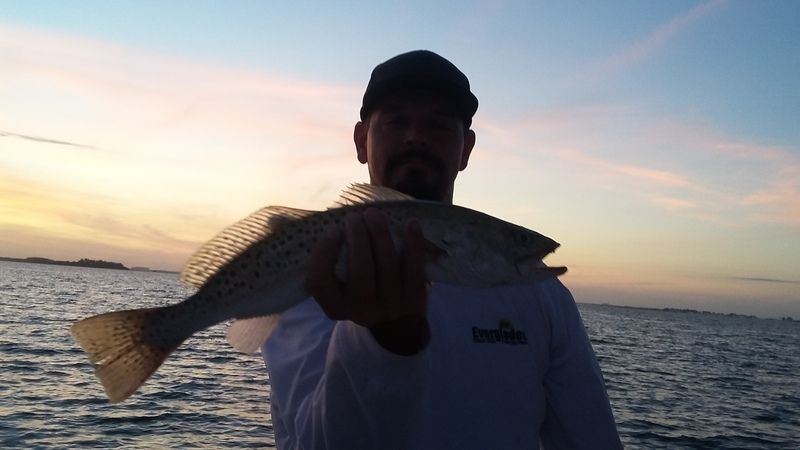 Next on the list was the snook, which we also got in short order. Not stud fish, but respectable.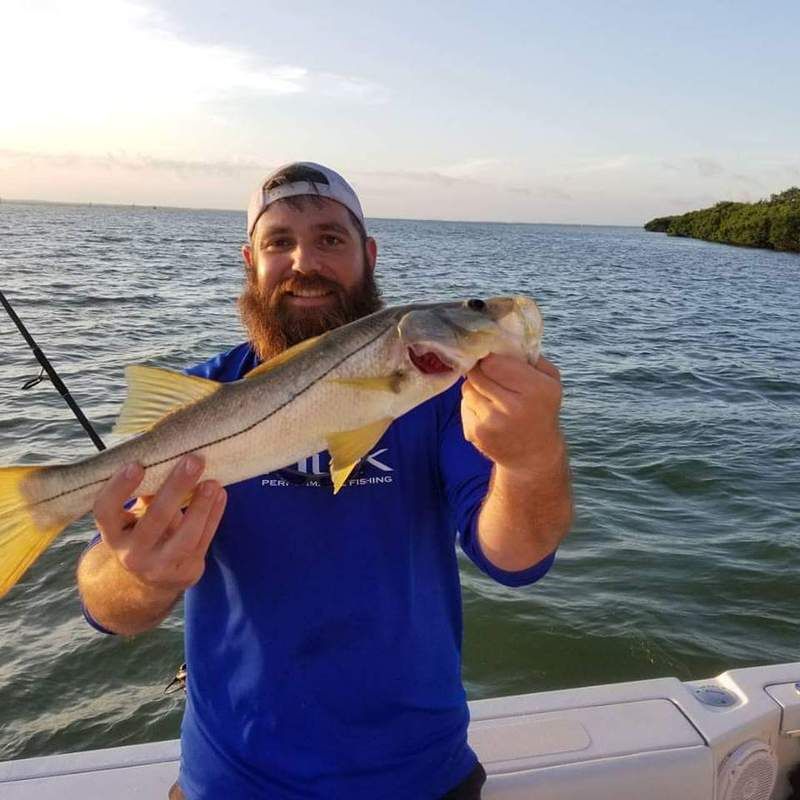 I made the call to run offshore and try and get some meat for a friendly fish fry and try to knock off a couple extra species, primarily the snapper, grouper and jack (AJ).
The seas were a bit bumpy, probably in the 2-4 ft range with a pretty stiff 15+ mph breeze. Rather than make a crazy far run, I picked a spot in 85 ft of water. We were greeted by some decent red grouper, and quickly boxed our 3 man limit of 24-26" red grouper. I dropped down a knocker rig and picked up a couple lane snappers. Unfortunately one of our team members was feeling green, and chummed for us while we finished off our box offshore. The run to the wreck for an AJ was cancelled with one of our members not looking so great.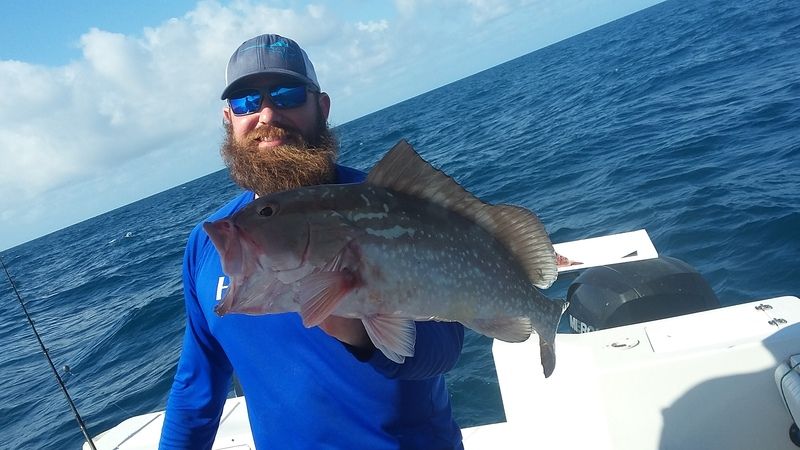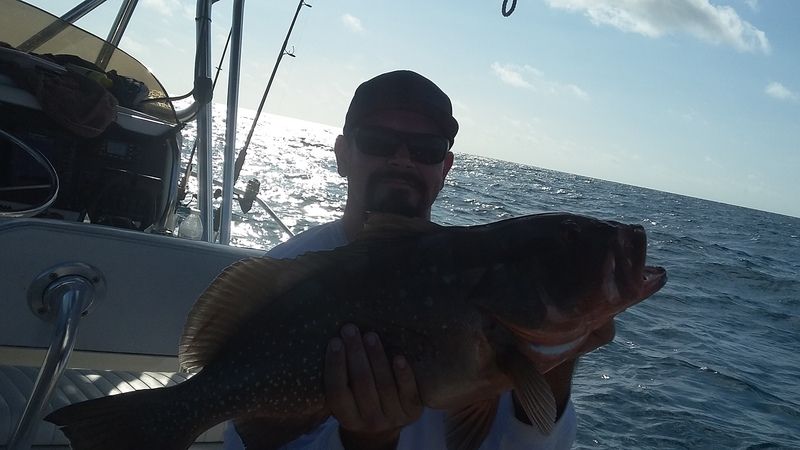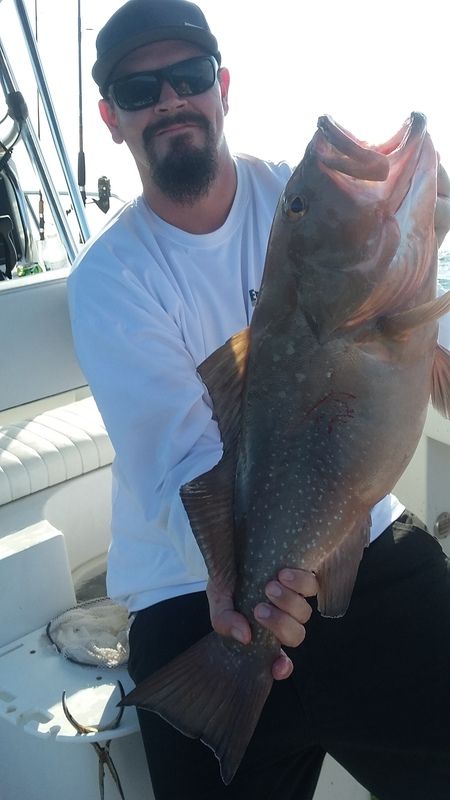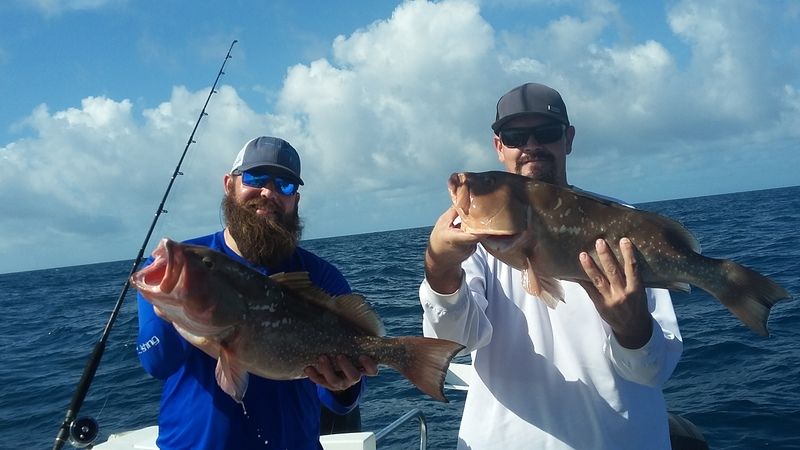 We ran back in and spent the next couple hours trying to get a couple more fish. We picked off our miscellaneous, a studly 16 inch catfish. =0)
Water was super high, and there were boats in every nook and cranny, so we called it a day and ran back home.
Was a great time with some good friends (and NOW new members of the SWFL Fishing Club).
Looking forward to some forecasted smooth seas during the upcoming week.