Dularge Trout on FIRE!! 5-24-10

Posted:
Mon May 24, 2010 10:49 pm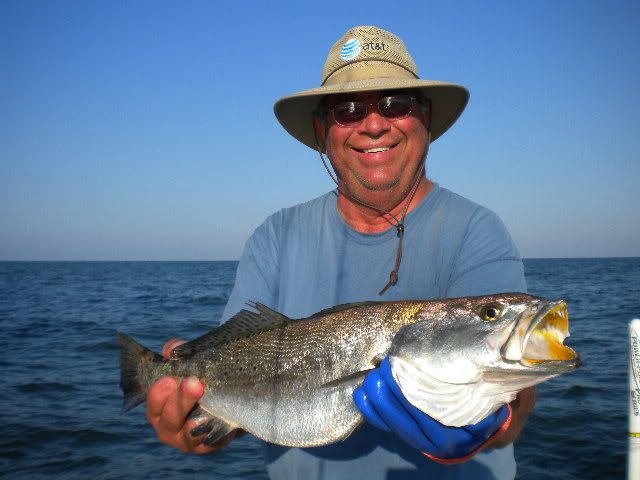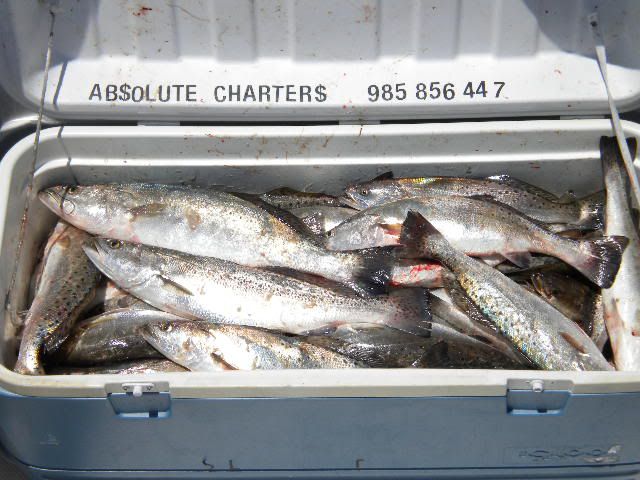 I had the great pleasure fishing with Billy & Bryan Kirkland today. These guys are fairly new to the DU and wanted to bust some trout up, and that's just what they did today. Perfect weather, calm seas, green water, NO OIL IN SIGHT and plenty trout for the taking. Billy caught his biggest trout of his life today, 'Great fish Billy'. We had about a 4-5ft visibility and you could see these HOGS coming up from the bottom, 'Awesome site to see'. The bite was really HOT today as we were SMOKIN the fish on double rigged Bayou Chubs as usual, only a few caught on the Salt Water Tackle Holographic Minnows. These guys had a BLAST filling up the BOX and so did I, man it was awesome out there!! Thanks guys for another incredible day in paradise!! I look forward to fishing with you in November.
Folks, our trout fishing is bustin loose right now, we have no oil in the area we are catching them. Give me a call to book you next trip now.
Capt. Marty LaCoste
985 856 4477
www.absolutefishingcharters.com
captmartyl@yahoo.com