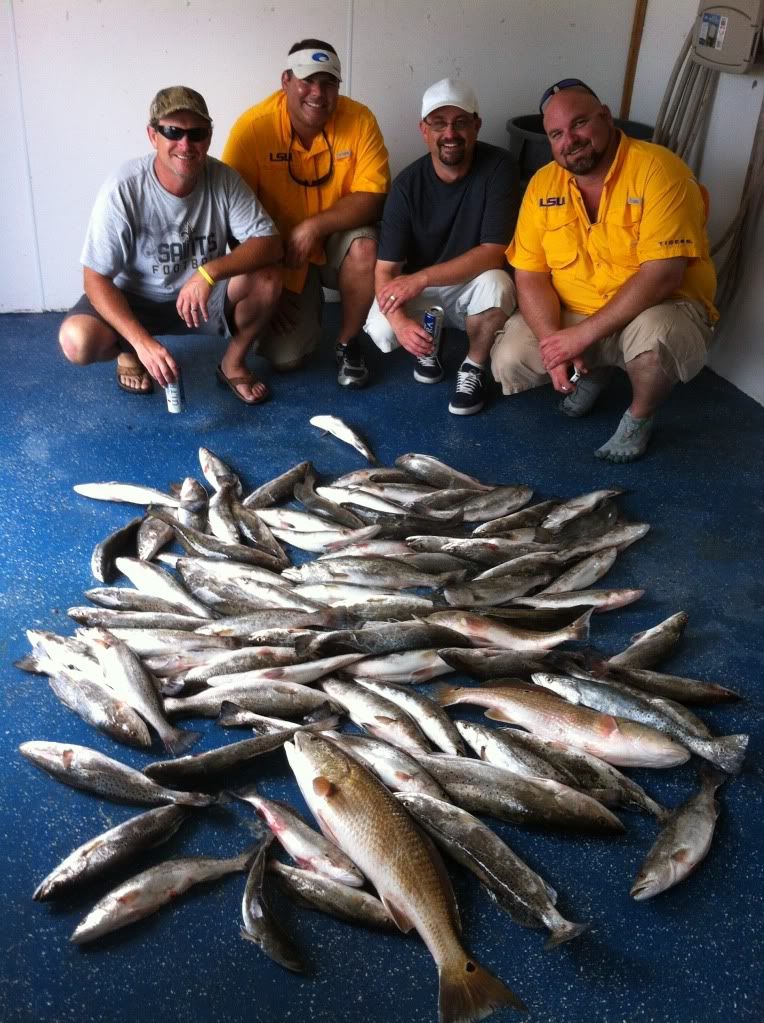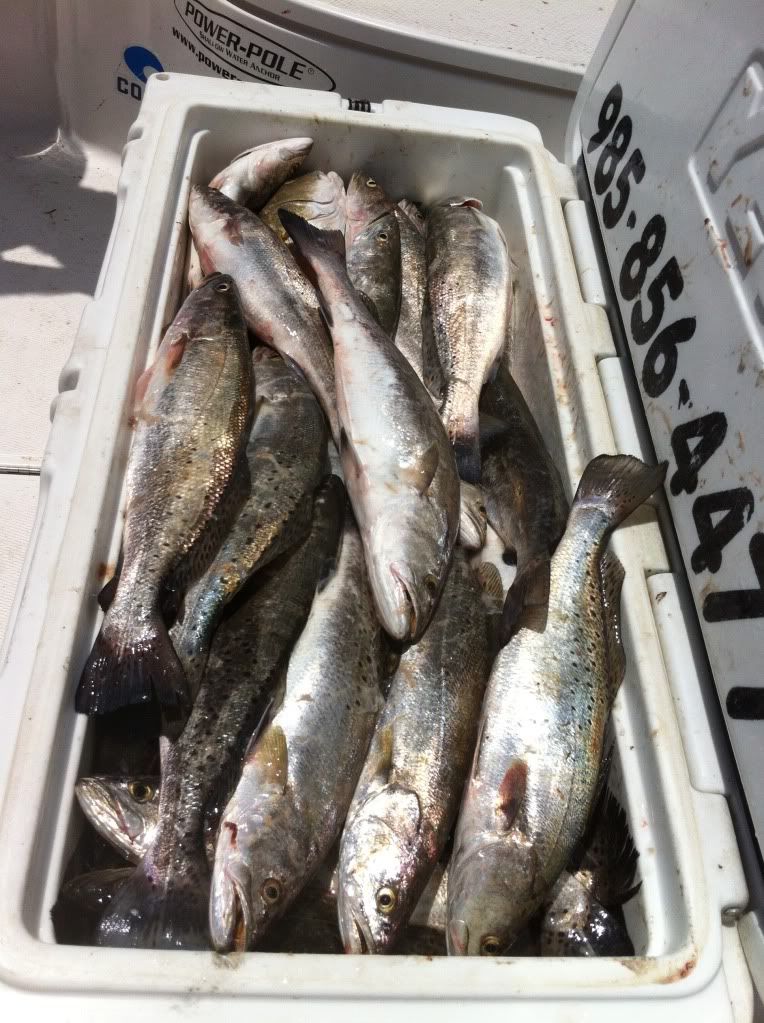 Another incredible day Down In Dularge!! It was great having the guys with NALCO back on-board the big Bluewave smashing the trout. Robert Damon, Dirk Poche, Don Eastepp, and Jeff Cook crushed the trout today. We got off to somewhat of a slow start only putting about 30 fish in the box. We made a few moves and in no time had the fish coming in 1-2 at a time on the double rigs. With the box filling up and the bite slowing down we made one more move and hit the mother load. Everyone in the boat was slinging in fish from every direction, it only took 20 minutes and the Yeti was stuffed (I had to sit on it to close the lid)!!! Slow start and Fast and Furious finish, another excellent day to add to the books. Blue Tiger and Purple Tiger Highlife Swimmers really put a damage on the trout population today. Avocado Matrix Shad and EastBeast TTF KFM's double rigged also put a hurt on the fish. Thanks guys for another magnificent day on the water.
Great job A Team, Capt's Ryan Young, Rodney 'Trouthog' Bourque, Chris Veneble, Joel Wakeland, Elton Rodrigue, Rob Dupont put over 500 fish in the box's today. Good times by all.
Give me a call as we are in for one of the best Summers we will ever have. We have the boats and Capt's to put you on the fish.
Capt. Marty LaCoste
Absolute Fishing Charters, LLC
985-856-4477
captmartyl@yahoo.com
www.absolutefishingcharters.com