Sunday Trout Massacre!! 5-6-12

Posted:
Mon May 07, 2012 11:02 pm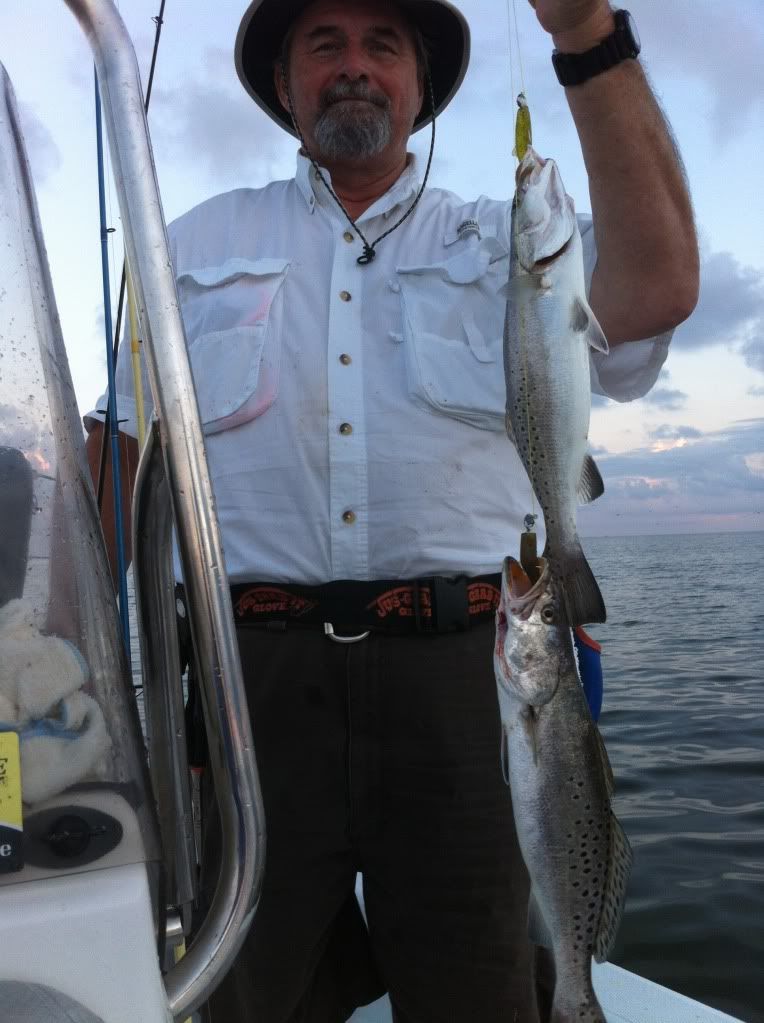 Day 2 with James Wheeler, Cayden Wheeler, and Ben ratcliff was a totally different than day 1. Good as it gets as the first fish hit the deck at 5:45am in the dark. Non - stop every-cast action as the trout were schooled up thick. We had the fish coming in 4-8 at a time from every direction, just doesn't get any better. We were done at 7:45am and left them biting every-cast. Incredible action to say the least. Every fish caught on double rigged Avocado Matrix Shad and Avocado Cocodrie Cocahoes. No live bait needed as usual. We fished for reds for three hours hooking into 10 fish and boating 7 of them. Thanks guys for adding another unforgettable trip to the books. I look forward to your return.
The next few days should yield the same results, several boats open tomorrow if you want in on this insane action. Call me and we will make it happen.
1400 trout have hit the cleaning table the last three days between the A Team guides. We are in for one of the best summer's of fishing ever. Give me a call to book your trip. I have limited days available but have over ten Capt's that will not only put you on the fish, but show you a good fun time while doing so.
Capt Marty LaCoste
985 856 4477
www.absolutefishingcharters.com