Fantastic Fishing in Salinas
Capt. Luis Gomez
January 27, 2017
Salinas - Saltwater Fishing Report

Happy New Year Amigos!!! Hopefully you had a great time with family and friends celebrating the arrival of 2017.
We started the year, as usual, with a Bang. On our Bertram 28 we had a family of 4 fishing during the weekend in Salinas, releasing 4 Stripe Marlins and landing Mahis for lunch all over the place. The water temperature now is definitely warmer, mostly at 78F-79F. Magnificent conditions with sunshine and birds everywhere.
We managed to get a couple of pics for you guys so you could check it out.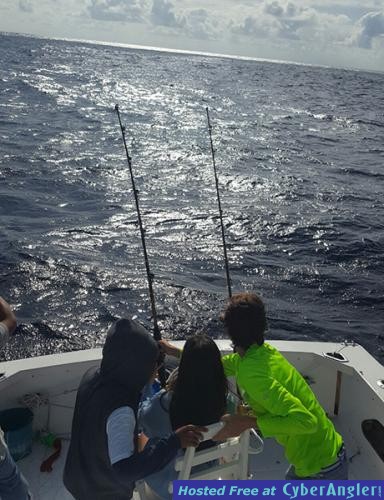 Buena pesca amigos
Luis Gomez
BLUEMARLIN
ECUADOR
www.bluemarlinmanta.com
Phone 593999460907

Target Species:

Marlin, Mahis, Tuna
More Fishing Reports: